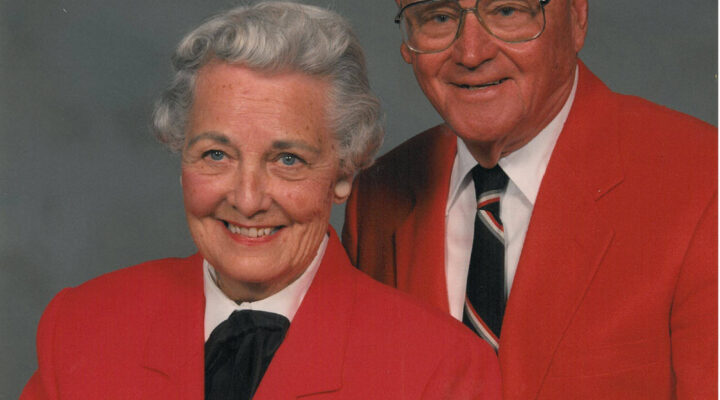 By Dean Jacob
Would you trust your entire life's fortune to a nonprofit? According to a recent survey conducted by Indiana University's Lilly Family School of Philanthropy, most people would not.
The survey found only 40% of Americans trusted nonprofits. To me, as the president of Marion's leading philanthropic institution, that's sobering – and disturbing. At least I'm not in Congress or a large corporation, where the trust level goes down to just 6%. Community foundations, the charity I lead in Marion, enjoy the second highest level of trust among nonprofits, just behind religious institutions.
These troubling statistics seem part of an overall distrust of just about everything these days. I grew up encouraged to trust everything – teachers, doctors, parents, the government, friends. I'm not naïve. I know some of these people and institutions let us down and they should be held accountable. I'm disappointed and sometimes angered when they fail us, but I still trust the vast majority of people in general. While a level of skepticism is healthy, we risk losing some humanity when doubt and mistrust become the norm.
So, would you trust your life's fortune to a nonprofit? Bob and Dottie Wopat did. All $17 million of it. The Wopats left that fortune to Marion Community Foundation through their wills, creating a $3.3 million endowment to benefit the Marion Family YMCA for 20 years (yes, that's why "Wopat Family YMCA" is emblazoned on the Y's building); a $3.4 million scholarship fund to benefit young scholars from Marion County; and, a $10.3 million community fund for grants to address a variety of needs in Marion.
Many Marionites will recognize Bob Wopat as the President of GTE North, the 6-state regional Bell Telephone operating company once headquartered in Marion. Bob was a big deal in the communications industry nationwide. He was a graduate of the University of Michigan (we'll forgive him for that!) and a naval officer during WWII. He began his career as an engineer in the telephone industry, rising to the presidency of GTE and adopting Marion as home. Bob was well-respected for his management skills and good judgment. Dottie, as Dorothy Wopat was affectionately known, graduated from the University of Nebraska and, like so many other women of the post-war "Greatest Generation," filled her "role" admirably as the wife of a successful business titan, being a member of the Town & County Garden Club, Artisans Guild, and Junior Women's Board of Marion General Hospital. She was, by all accounts, a lovely person and, like her husband, nobody's fool.
That these two intelligent people left their sizeable estate to Marion Community Foundation is significant. At the time of their gift, Bob stated, "It takes a community foundation to know the local community's needs." Not coincidentally, then, Bob Wopat was one of many brilliant, forward-thinking members of Marion who were instrumental in creating Marion Community Foundation 25 years ago.
The Indiana University survey also found that only a small percentage of people think they have been helped by a nonprofit. That's another sad – and erroneous – belief. I wish Bob and Dottie could see all the good work their gift has done for our community. Numerous young people have furthered their education because of Bob and Dottie. The YMCA provides valuable programs for young and old alike, thanks in large part to Bob and Dottie. I am willing to bet that almost everyone in Marion County has, in some way, benefitted from the many grants given from the Wopat Community Fund.
I wish more people like Bob and Dottie trusted our nonprofit institutions. Our community, and our world, would be better if we did. I remain hopeful and confident. More than 470 people and organizations have created endowments at Marion Community Foundation in 25 years. The last several years have seen tremendous giving to the Foundation, despite challenging economic times, confirming that the people of Marion remain generous to – and trusting of – our local nonprofits.
"For You. For Marion. Forever." is the refrain at Marion Community Foundation, whose mission is to continually improve the Marion area through philanthropy, leadership, and civic engagement. The Foundation works to achieve its vision of a generous, educated, healthy, collaborative, and vibrant community. Bob and Dottie trusted that vision and supported philanthropy, which literally means "a love of humanity."
Dean Jacob is the President & CEO of Marion Community Foundation, which celebrates its 25th year in 2023. Tour our website to learn about grants and scholarships, or to donate to, or create, an endowment fund.