About Marion Community Foundation
About Marion Community Foundation
Learn more: Board of Directors | Foundation Staff | Contact | FAQ's | Audit & 990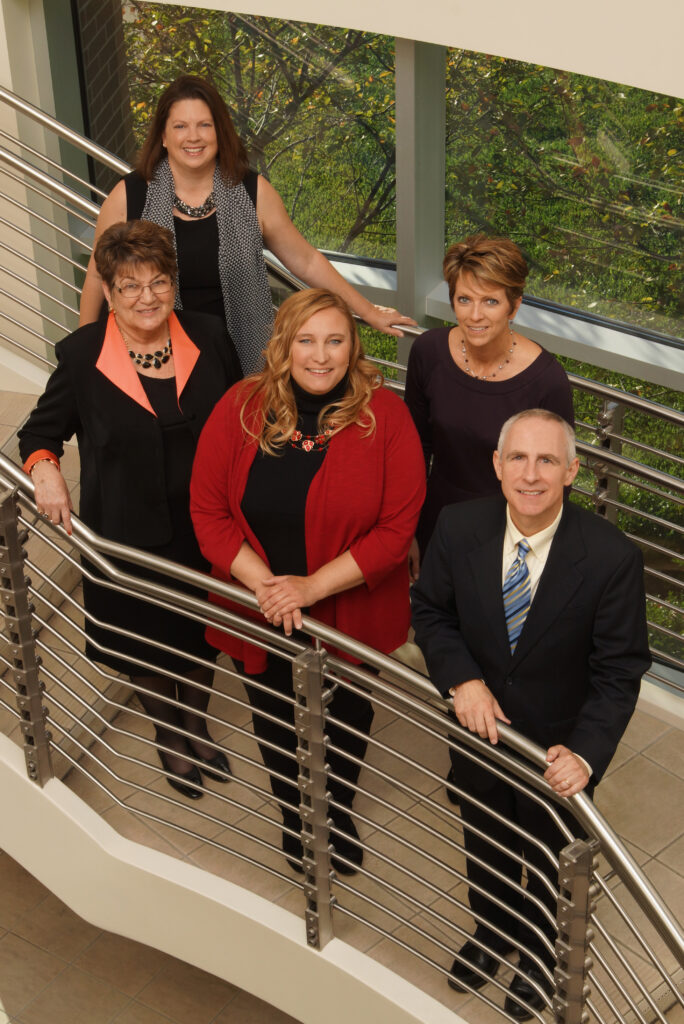 Since 1998, area residents have been turning to Marion Community Foundation to make their philanthropic giving as effective as possible. We are a public charity serving thousands of people who share a common concern … improving the quality of life in Marion County.
Individuals, families, businesses and organizations create permanent charitable funds that help our community meet the challenges of changing times. The foundation invests and administers these funds.
We then use distributions from the funds to award more than $1.7 million in grants and scholarships each year to many of the humanitarian, educational and cultural organizations in this remarkable community we call home.
---
Our Profile Book: Everything You Need to Know!
We have created one comprehensive publication that covers the breadth and depth of who we are and what we do at Marion Community Foundation–from our staff, Board, history, to your fund options, step-by-step instructions for creating a fund, and a master list of our existing funds. A hard copy of this document is available upon request. Please call us at 740-387-9704 and provide a mailing address. Or, you can peruse it here, online, in PDF format. Updated January 2018.
You can also view our Profile Book by section with the links below.
Our History & Historic Home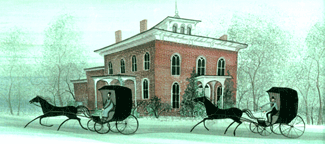 Marion Community Foundation has been, since even before its inception, focused on caring for the community of Marion, Ohio. What is now known as Marion Community Foundation began as a healthcare provider – the Ohio MedCenter Foundation, Inc. When MedCenter Hospital sold its assets to Marion General Hospital in February of 1998, the proceeds from that sale, along with a name change, became Marion Community Foundation. MCF was officially reorganized in May 1998 and by September, Deborah Shade was working as the Foundation's first full-time president and chief executive; Nancy Weir was hired as the first Administrative Assistant.
Offices for the "new" foundation were established at 238 E. Center St., a 15-member board of trustees was reorganized, and Marion Community Foundation's mission as the philanthropic clearinghouse for the Marion area was off and running. In short order — by December 1999 — the Foundation established its first donor fund, announced its first cycle of community grants, and had a scholarship program taking shape. That year saw the establishment of the "C" Fund, the Foundation's the first unrestricted fund, and the Marion Area Auxiliary Scholarship Fund became the first scholarship fund.
In 2000, Bradley C. Bebout was selected as successor to Shade as president and CEO. Two months later, MCF awarded its first academic scholarship to Brandi Mooney. By November of that year, the Foundation's second grant cycle was announced and the Marion Family YMCA created the first organizational endowment fund.
An annual program of competitive grant awards was, by 2001, well established and growing. That year saw the addition of Diana Rinesmith as administrative assistant, as well as the establishment of eight new funds, including two additional scholarship funds. Rinesmith continues with Marion Community Foundation to present, currently serving as office manager. Jackie Albert joined the staff as administrative assistant in 2010, due largely to the exponential growth of MCF's scholarship program, a trend that continues to this day.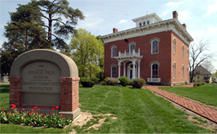 In 2002, another eight funds — including four new scholarships — had been established at Marion Community Foundation, bringing to $13 million the Foundation's assets, and adding the Jack V. & Violet M. Griffith Fund as the first designated fund. The Griffith Fund supports the Marion Homeless Shelter, Quality of Life Hospice, and Lutheran Social Services.
Beginning an early-on strategy to put Marion Community Foundation on the cutting edge, the Foundation's first website was launched in 2003. By 2011, when MCF was steward to a portfolio of nearly 50 separate scholarship funds, the Foundation launched an online scholarship application to keep pace with the hundreds of annual applications for the $150,000 being awarded each year. As early as 2003, Marion Community Foundation had reached the $1 million mark in grants and scholarships awarded.
In 2004, MCF had outgrown its Center Street offices and moved into the first floor of the historic Stengel-True Mansion at 504 S. State St., where it currently resides. This was the first year of the Foundation's annual Holiday Open House, an ever-popular event which has come to be recognized as the kickoff to the holiday season in the community.
Marion Community Foundation, by 2005, managed 48 separate funds. It was this year that began the review process which would culminate four years later with the receipt of the National Standards Seal from the Council on Foundations. This designation placed Marion Community Foundation among the ranks of top community foundations in the country and verified that MCF adhered to the highest standards of operational quality, integrity and accountability.
The next two years saw the addition of 24 funds and $2 million in assets – bringing the total assets to more than $15 million. MCF passed the $2 million mark in grant and scholarship awards. And, so, by 2008, Marion Community Foundation celebrated its 10th birthday and its firm establishment as the premier philanthropic organization for Marion residents to achieve their planned giving goals.
Following on the heels of this milestone, late in 2008, Marion Community Foundation received a landmark gift which, when fully realized, would double the Foundation's size. Three funds were created by the late Robert and Dorothy Wopat, totaling $16 million. The Wopat Funds will substantially support numerous community organizations, causes, and scholars in perpetuity.
A substantial new scholarship fund, the Judge Thomas K. Jenkins Scholarship Fund, was also established 2008 and became the Foundation's first post-graduate scholarship; it makes annual awards in support of students pursuing careers in law. Since then, the Marion Academy of Medicine Scholarship Fund and the Louise Kling Memorial Scholarship Fund have been created for students pursuing careers in medicine.
The legacy of A. Merle Hamilton, life-long Marion resident and noted philanthropist, became part of Marion Community Foundation in 2010 with the establishment of five new funds from his estate in support of several local organizations and causes.
Ohio-based firm Lancaster Pollard was hired in 2011 to function as the Foundation's Chief Investment Officer. As such, the firm assists and advises the Foundation's Board of Trustees in maintaining and proactively developing investment and spending strategies and policies for all of the funds under the umbrella of MCF's stewardship.
In early 2012, Marion Community Foundation's assets total in excess of $38 million and more than 140 funds. The annual Scholarship Program launched the Wopat Scholars program, providing two 4-year, $10,000/year scholarships to high achieving local students with financial need.
In 2013, MCF's assets reached a new milestone . . . $40 million! Also, MCF launched the web-based philanthropic management software system known as the iPhi Product Suite, developed by Stellar Technologies. This marks another technological milestone for Marion Community Foundation and provides unparalleled online access to donors, grantees and scholarship applicants, as well as staff members, by providing complete transparency of operations.
On January 1, 2014, Dean Jacob became the third president and CEO of the foundation following the retirement of Brad Bebout. In early 2014, Julie Prettyman was hired to fill the newly created position of Program Manager. The Program Manager oversees the scholarship program, grants program, affiliated organizations, and special events, all of which continue to grow at the foundation. By mid-2015, the foundation added Lori Stevenson as the part-time Communications Manager to oversee and coordinate the multi-faceted means of connecting with the community, including mailings, newsletters, press relations, website administration, and social media.
Learn more: Board of Directors | Foundation Staff | Contact | FAQ's | Audit & 990