Learn More: About | Board of Directors | Staff | FAQs | Audit & 990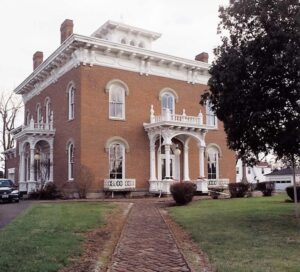 Marion Community Foundation is located within the historic Stengel-True Mansion at 504 South State Street, Marion, Ohio 43302.
The Stengel-True Mansion is a Victorian, Civil War-era mansion built in 1864 at the northeast corner of State Street and Washington Street. There is ample parking on the north side of the building. 
Our office hours are weekdays 9am–5pm or by appointment at other times. Call us at (740) 387-9704 for more information.
Click HERE to join our email list.
Click HERE for our New Donor Questionnaire.
Directions
Learn More: About | Board of Directors | Staff | FAQs | Audit & 990