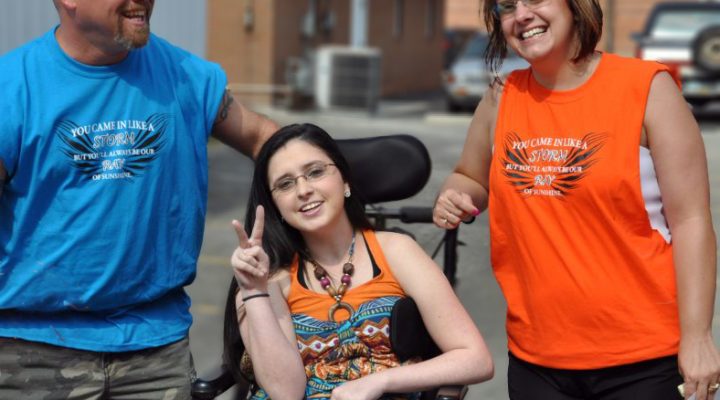 We recently received a $10 donation at Marion Community Foundation.  That might sound like a trivial amount to a philanthropic charity with $60 million in endowment assets, but it's not.  That's because our most valuable assets are our donors and their stories.  Last year, we had 1,053 separate donations.  The smallest was $5 and the largest was $100,000.  Each gift, and the story behind the gift, is special.
I'm reminded of the biblical parable in which an elderly widow donates two small coins in the Temple money box. She's castigated by the Temple elders, but Jesus rightly points out that she gave from her whole livelihood and not from her surplus, thereby giving "more" that all the others.
No gift of any kind is ever too small. And, gifts don't have to be monetary. The word "philanthropy" has the literal translation of "love of humanity." That love can take the form of money; but, it can also take the form of donations of time and talent.
Philanthropy also takes the form of giving of kindness, something the world needs much more of these days. I love the t-shirt message: "Kind people are my kind of people."
So, during this season of Thanksgiving, on behalf of everyone associated with Marion Community Foundation, I'd like to thank all of you for your giving – whether your gifts are of money, time, talent, or simple kindness.
Marion Community Foundation's vision is a generous, educated, healthy, collaborative, and vibrant community. We work to achieve that vision by using the generous gifts of money given to the Foundation to build endowments that promote love of humanity in our community. Some of our donors make donations to existing endowment funds at the Foundation, while others create their own endowments to establish permanent funds that will produce charitable grants and scholarships for the benefit of others for generations to come.
I'm personally thankful for the opportunity and honor to work with these lovers of humanity by helping them discern their philanthropic goals and then creating an endowment plan that will fulfill those goals in perpetuity. Endowment funds are gifts that keep on giving.
We have over 500 funds at Marion Community Foundation created by these generous donors. Each of them has a unique story and reason behind their giving. I wish I had the space in this article to tell you all their stories — because they each tell a story of love for humanity. Let me just share one of my favorites.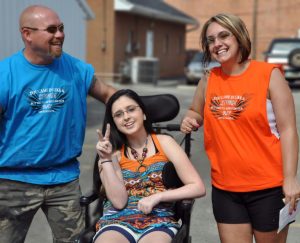 Stormy Cushing was a typical, fun-loving and well-loved teenager in the summer of 2009 when an automobile accident resulted in traumatic and permanent injuries to her. The community rallied to support her and her family in their time of need. People who both knew Stormy — and who didn't know Stormy — gave of their time, talents, and treasures to help her. Five years later, Stormy, then 23 years old, showed up in her wheelchair with her family at the Foundation. They wanted to give thanks and give back to the community by paying forward with an endowment fund that would give scholarships to students in perpetuity. Stormy and her family then set to work, holding numerous fundraisers and giving from their own livelihood to create an endowed scholarship fund. To date, Stormy's scholarship fund at Marion Community Foundation has given college scholarships to 25 students. Her story is one of the most unselfish acts of love for humanity that I have personally witnessed. Hundreds of other stories exist at the Foundation and I would welcome anyone to visit us and I'll show you the photos hanging on our walls of these philanthropists and tell you their stories.
During this special time of the year, be sure to give thanks to those who love humanity, no matter how great or how seemingly small their gifts are.
Dean Jacob is president & CEO of Marion Community Foundation, which celebrates its 25th year in 2023.