Virgil Jerome Nature Education Fund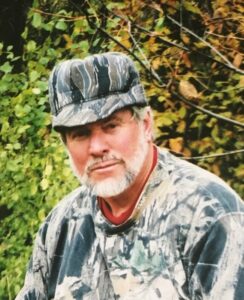 The Virgil Jerome Nature Education Fund was created in memory of its namesake, who passed in 2019 after a long battle with cancer. Virgil was passionate about many outdoor pursuits, including hunting, fishing, searching for Native American Indian artifacts, and gardening. He was a true outdoorsman who embodied the meaning of being a hunter-gatherer; everything he harvested was used or shared with family and friends.
He and his brother, Noel, were taught by their father how to shoot, clean and prepare their meat. Their mom taught them how to cook it. No one needed to show them how to eat it.
Virgil was an artist who made hand carved bows and arrows using the same methods and materials as Native Americans. Many of his bows became treasured heirlooms.
It was not unusual for friends and neighbors to get a delivery of fresh vegetables from Virgil's garden, jam from his black raspberry vines and delicious cinnamon applesauce from wild apple trees.
Virgil took pride in teaching others to hunt responsibly and take care of the environment. He left memories of hunting and fishing adventures with many family and friends.
The Jerome Fund is a field of interest fund which supports programs and organizations in Marion County which promote introducing, connecting and engaging people — especially and primarily youth — to nature and the outdoors.