Stephen J. Byrnes & Mary "Sally" Byrnes Scholarship Non-Endowed Fund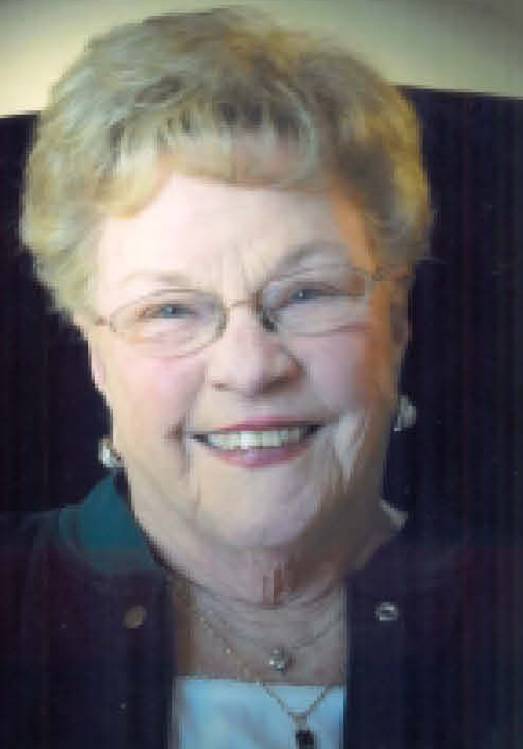 Upon her passing in 2016, Mary 'Sally' Byrnes' planned giving arrangements established the Stephen J. Byrnes & Mary 'Sally' Byrnes Scholarship Fund to support Marion County students pursuing a degree in nursing.
Sally was born in Mt. Carmel, Illinois, and moved to Ohio in her youth. She graduated from Bellefontaine High School, before attending Good Samaritan Hospital in Cincinnati to become a registered nurse. She worked at Marion General Hospital for 25 years.
She met her future husband, Stephen J. Byrnes, on a blind date. They married in 1947 and chose his hometown of Marion as their place of residence. Together, they were a great pair, with his kindness playing well with her fun loving, to-the-point personality. They shared 51 years of marriage and lovingly raised three children. He preceded her in death in 1999.
In 1962, Sally became a real estate agent and sold nearly a house a week for the majority of her 50+ year career. She worked at several agencies, winning several "Realtor of the Year" awards. She was a member of the Marion Area Board of Realtors, Ohio Board of Realtors, Marion Rotary Club, Marion Noon Kiwanis, and St. Mary Church. She was admired for her commitment to her work, her dedication to remain young at heart, and her passion and love for the community of Marion.