Knowledge Academy Education Fund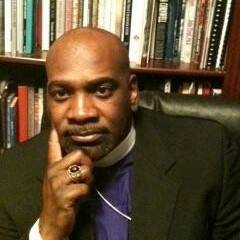 Bishop Gregory Draper is the pastor of the Mt. Zion Missionary Baptist Church on E. Fairground St. in Marion. Mt. Zion is the first formally organized black Baptist church in Marion, established in 1921. Bishop Draper organized the charity "Knowledge Academy Educational Services" to support organizations that provide education and training to individuals, urban communities and neighborhoods. Knowledge Academy seeks to provide supportive services to youth, at-risk youth, elderly, disabled, and other persons and meet their physical, social, and psychological needs, and promote their health, security, happiness, and usefulness in living.
This designated fund, created in 2021 and benefitting Knowledge Academy, was established with a personal contribution by Bishop Draper and is open to additional gifts.