Kannan Family Scholarship Fund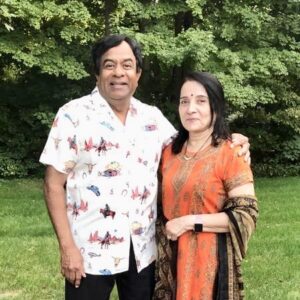 Dr. Kevin & Maha Kannan have created this scholarship fund in 2022 to award college scholarships annually. Dr. Kannan is a retired cardiologist, originally from India, who has called Marion his home throughout his professional career. The Kannans expressed their desire to give something back to the community that has been so good to their family, and chose this scholarship as a way to do so.
Dr. Kannan maintained his local medical practice for 47 years with Marion General Hospital and Wyandot Memorial Hospital. After graduating from Topiwala National Medical College at the University of Mumbai in 1975, he completed his residency in Pittsburg before settling in Marion to work and raise a family.
The Kannan Family Scholarship is open to students from any high school in Marion County, with preference to seniors or graduates of Pleasant High School where the Kannan's children attended. Their scholarship supports students pursuing a career in a STEM field – science, technology, engineering, or mathematics – or health care and special consideration will be given to those with demonstrated financial need.