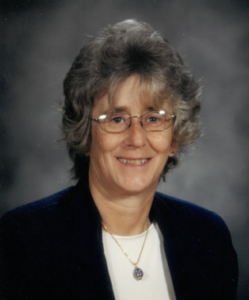 John Dean created this field of interest fund in 2021 in memory and honor of his late wife, Jane Ann. Jane, an educator for 35 years—including 27 in the Marion City Schools—had a particular caring attitude for people with disabilities. This motivated John to create a fund that will serve such people, especially those aged 13–21, providing assistance with needs in education and academic achievement, health, and quality of life, as well as providing resources, environments, and support to improve equity and independence through services, partnerships, education and advocacy; and, promote the general welfare and recreation of persons with disabilities and support and assist professionals who teach children with special needs.
Jane earned her teaching degrees at Bowling Green State University at Xavier University and taught business classes, such as accounting, at Marion Harding High School for decades. She was the advisor to a student leadership group and raised funds to improve the school, such as the gymnasium flag, wall mats for the gym, and a mural. Beloved by her students, she was known to be strict but fair and was the only teacher in the Marion City Schools to make the cover of the Quiver yearbook, in 2005.
Jane Ann married John F. Dean in1998. They enjoyed their RV traveling all around and camping in beautiful locations — including a favorite spot of Jane Ann's, casinos. They attended Sacred Hearts Catholic Church in Cardington. She passed from an aneurysm in 2020.