Doris McBride Memorial Fund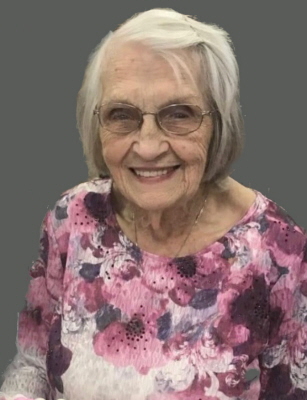 Doris Elaine McBride (1928-2022), lovingly known as Dosie, was born in Mansfield, Ohio. It was here that she met the love of her life, Russell A. McBride Jr. The two of them shared 51 blessed years of marriage together.

Dosie was a woman of great faith and had a zest for life and exuded joy to everyone she met. Dosie never knew a stranger and was a grandmother to all that had the pleasure of meeting her. Dosie loved to bake, garden, read, craft, and travel as she took many day trips with her friends. Most of all, she loved spending time with her beloved family. She was a lover of miniature things, and was especially known for her arrangements of tiny posies. She was a homemaker, avid Buckeye fan and lover of animals.

Dosie was part owner with her husband, son and daughter-in-law of the McBride Medicine Chest. She was previously employed at Top Value Stamps. Dosie was a long-time member of St. Paul Lutheran Church, was a member of Y-Menettes, a volunteer at St. Mary School and a member of a local bridge club.  She was a loving wife, mother, grandmother and Gigi.

Memorial contributions are being accepted to establish a charitable endowment fund in Dosie's honor.