Coach Mac Prexy Pride Scholarship Fund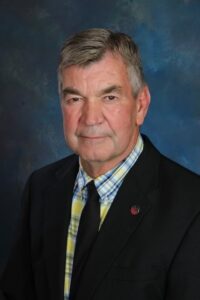 Mike McCreary, a well-known and legendary figure in Marion's education system, passed away in August 2022. Most commonly known as "Coach Mac," he was a beloved educator, coach, and mentor who had a 34-year career with Marion City Schools. McCreary's passion for helping young people realize their potential was evident in wrestling, where he helped lay the foundation for the Mighty Mite youth wrestling program and built the Harding wrestling program into a formidable force. He also served in various administrative roles in several local schools and was a member of the school boards of Marion City Schools and the Tri-Rivers Career Center. McCreary was known for his love and genuine care for his students, and his impact was immeasurable.
The community has rallied to honor and memorialize him, including the establishment of this new scholarship fund at Marion Community Foundation — to ensure that his legacy of love continues. The Coach Mac Scholarship provides awards to graduating seniors of Marion Harding High School who have: attended the school for at least two years, been an active participant on freshman, junior varsity, or varsity athletic team(s) at Harding for at least one full season, maintained a cumulative grade point average of 2.5 or higher, and provided an essay describing what "Prexy Pride" means.