Buckeye Ridge Habitat for Humanity Fund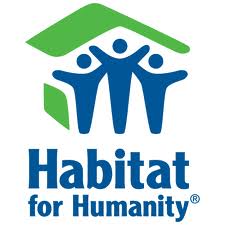 This agency fund supports the mission and works of Buckeye Ridge Habitat for Humanity and the four counties they serve — Marion, Morrow, Wyandot and Hardin.
The Habitat for Humanity affilate for Marion, Ohio, was founded in 1993 and focused on constructing new homes. Now, with four counties, Buckeye Ridge's larger scope enables them to also complete renovations and exterior home repairs, advocate for better affordable housing, aid in neighborhood revitalization, and, operate a ReStore.
Buckeye Ridge serves their local communities with its own board and staff and strives to develop personalized relationships to mentor families individually. They serve families who generally can't get either government housing assistance or traditional mortgages.
With community support, they strive to fulfill their mission — "Seeking to put God's love into action, Habitat for Humanity brings people together to build homes, communities and hope."
Additional information is available at https://www.buckeyeridgehabitat.org/