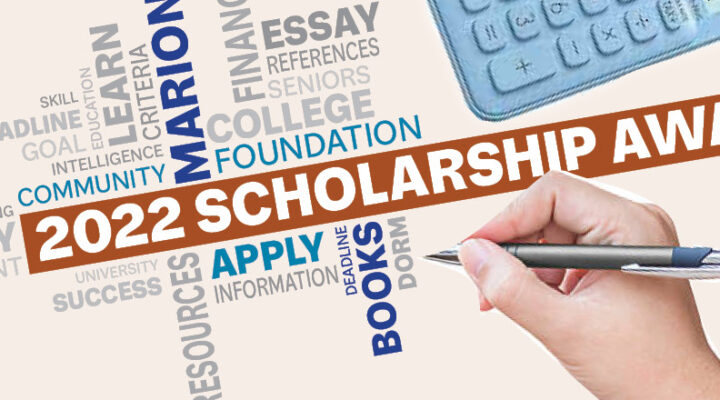 It's a milestone year for the Marion Community Foundation Scholarship Program – awarding more than $500,000 for the first time. The total, $516,000, supports higher education for 193 Marion area students, representing 11 high schools and 37 colleges and universities.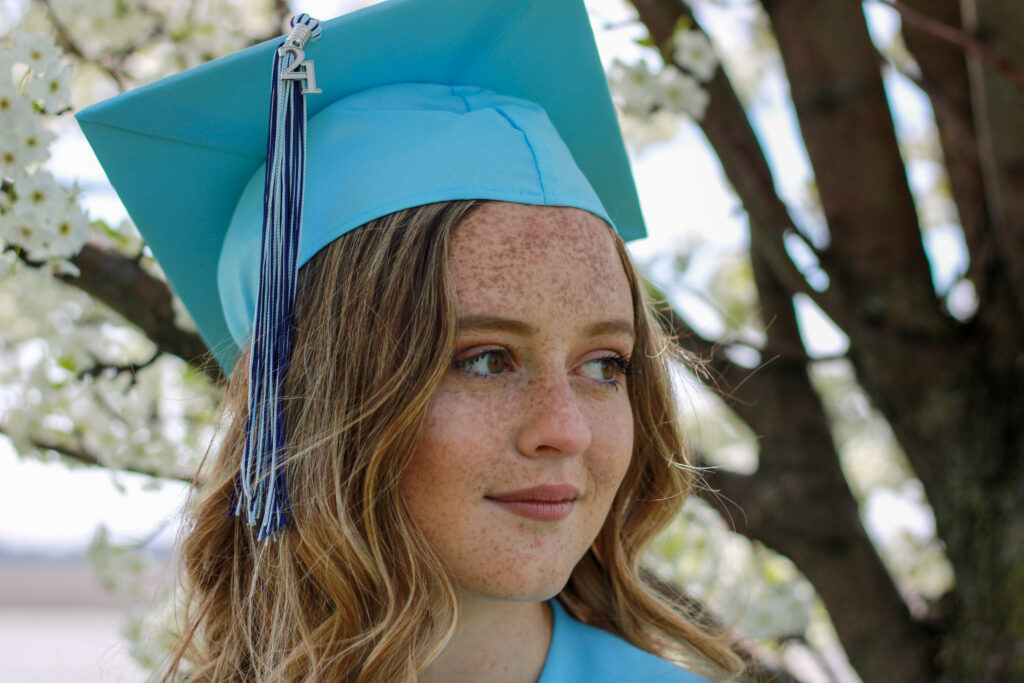 "To understand the significance of awarding a half a million dollars, consider that our Scholarship Program began 22 years ago with one $1,200 award and, this year, we have 140 endowed scholarship funds making 297 awards," said Dean Jacob, President and CEO of Marion Community Foundation. "This is the community impact we are striving to achieve. Thank you to our donors and best wishes to all of the student recipients for the coming 2022-23 academic year."
Marion Community Foundation's Scholarship Program is continually growing, with new scholarships added each year. Funds awarding for the first time this year include the following eight: Dr. David & Alice Bailey Scholarship Fund, Dr. Noel & Maria Eboh Family Scholarship Fund, James A. Flickinger Memorial Scholarship Fund, Geraldine M. Hedges Memorial Scholarship Fund, Marion Music Club Scholarship Fund, Marion Rotary Club's James M. Bazzoli, MD, Scholarship Fund, Wesley & Karen Schertzer Memorial Scholarship Fund, and Elizabeth Shumaker Scholarship Fund.
"Our 2022 scholarship awards are made possible by our donors," said Julie Prettyman, Vice President and Director of Programs at Marion Community Foundation. "These donors have created 140 scholarship funds to support higher education for local students. The majority of our scholarships are criteria-based – meaning that the donors created their scholarship funds to support something important to them, such as students who are attending their alma mater, pursuing a specific major, or who come from a specific high school or participate in extracurricular activities important to our donors."
The Foundation's scholarship committee consists of Olivia Davis, Larry Geissler, Kathy Goodman, Sue Jacob, Ruth Johnston, Spencer Mathews, Sarah Rassell, and Kevin Smith. Additionally, many of the scholarships have their own committees, all of whom make recommendations to the Foundation's Board of Directors.
The 2022 Marion Community Foundation scholarship recipients and their awards are as follows: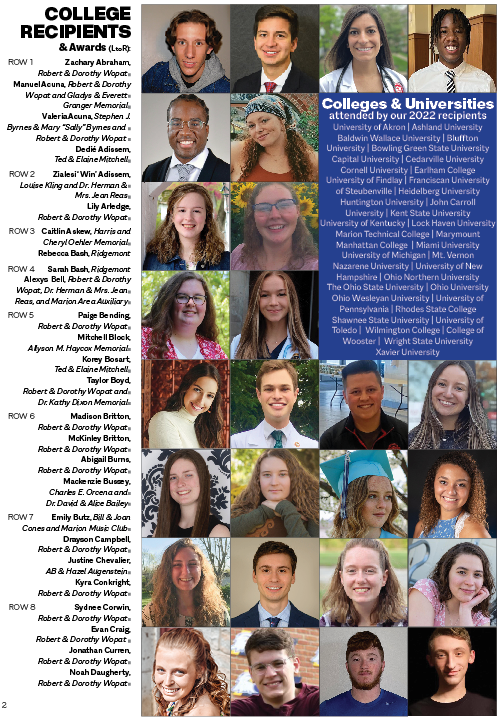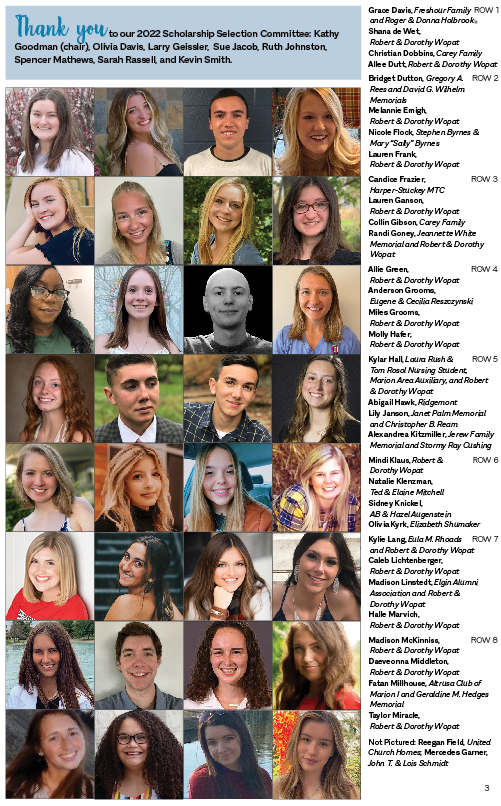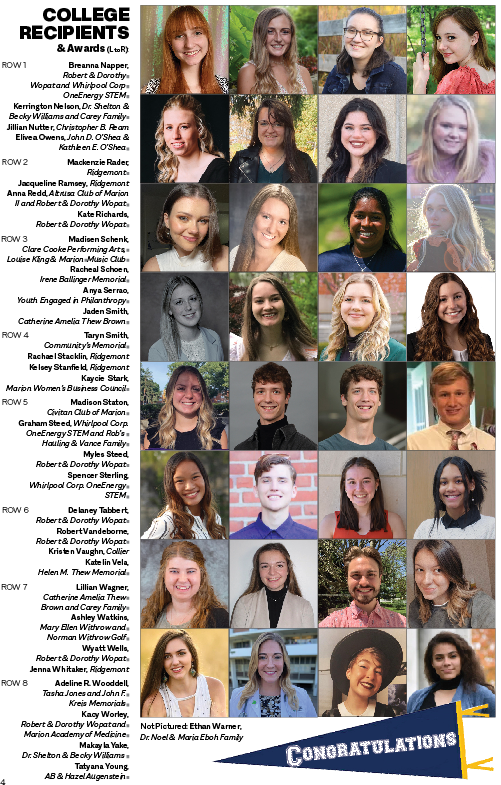 COLLEGE STUDENTS
A-C
Manuel Acuna, University of Pennsylvania: Robert M. & Dorothy C. Wopat and Gladys & Everett Granger Memorial Scholarships
Zachary Abraham, Heidelberg University: Robert M. & Dorothy C. Wopat Scholarship
Valeria Acuna, Ohio State University: Stephen J. Byrnes & Mary "Sally" Byrnes and Robert M. & Dorothy C. Wopat Scholarships
Dedié Adissem, Ohio State University: Ted & Elaine Mitchell Scholarship
Zialesi Adissem, University of Toledo: Louise Kling and Dr. Herman & Mrs. Jean Reas Scholarships
Lily Arledge, Lock Haven University: Robert M. & Dorothy C. Wopat Scholarship
Caitlin Askew, Capital University: Harris and Cheryl Oehler Memorial Scholarships
Rebecca Bash, Mt. Vernon Nazarene University: Ridgemont Scholarship
Sarah Bash, Mt. Vernon Nazarene University: Ridgemont Scholarship
Alexys Bell, University of Toledo: Robert M. & Dorothy C. Wopat, Dr. Herman & Mrs. Jean Reas Scholarship, and Marion Area Auxiliary Scholarships
Paige Bending, Ohio State University: Robert M. & Dorothy C. Wopat Scholarship 2019 – 2022
Mitchell Block, Ohio Northern University: Allyson M. Haycox Memorial Scholarship
Korey Bosart, Ohio State University: Ted & Elaine Mitchell Scholarship
Taylor Boyd, Ohio State University: Robert M. & Dorothy C. Wopat and Dr. Kathy Dixon Memorial Scholarships
Madison Britton, University of Akron: Robert M. & Dorothy C. Wopat Scholarship
McKinley Britton, Ohio Northern University: Robert M. & Dorothy C. Wopat Scholarship
Abigail Burns, Ohio State University: Robert M. & Dorothy C. Wopat Scholarship
Mackenzie Bussey, Marion Technical College: Charles E. Orcena and Dr. David & Alice Bailey Scholarships
Emily Butz, Kent State University: Bill & Joan Cones and Marion Music Club Scholarships
Drayson Campbell, Ohio State University: Robert M. & Dorothy C. Wopat Scholarship
Justine Chevalier, Marion Technical College: A. B. & Hazel Augenstein Scholarship 2020-2023
Kyra Conkright, Baldwin Wallace University: Robert M. & Dorothy C. Wopat Scholarship
Evan Craig, Ashland University: Robert M. & Dorothy C. Wopat Scholarship
Jonathan Curren, Ohio State University: Robert M. & Dorothy C. Wopat Scholarship
Noah Daugherty, Ohio Northern University: Robert M. & Dorothy C. Wopat Scholarship
D-F
Grace Davis, John Carroll University: Freshour Family and Roger & Donna Holbrook Scholarships
Shana de Wet, Ohio State University: Robert M. & Dorothy C. Wopat Scholarship
Christian Dobbins, Ohio State University: Carey Family Scholarship
Allee Dutt, Mt. Vernon Nazarene University: Robert M. & Dorothy C. Wopat Scholarship
Bridget Dutton, Franciscan University of Steubenville: Gregory A. Rees Memorial and David G. Wilhelm Memorial Scholarships
Melannie Emigh, Bowling Green State University: Robert M. & Dorothy C. Wopat Scholarship
Reegan Field, Shawnee State University: United Church Homes Scholarship
Nicole Flock, Capital University: Stephen J. Byrnes & Mary "Sally" Byrnes Scholarship
Lauren Frank, Ohio State University: Robert M. & Dorothy C. Wopat Scholarship
Candice Frazier, Marion Technical College: Harper-Stuckey MTC Scholarship
G-K
Lauren Ganson, College of Wooster: Robert M. & Dorothy C. Wopat Scholarship
Mercedes Garner, Marion Technical College: John T. & Lois Schmidt Scholarship
Collin Gibson, Ohio State University: Carey Family Scholarship
Randi Goney, Ohio State University: Jeannette White Memorial and Robert M. & Dorothy C. Wopat Scholarships
Allie Green, Ohio Northern University: Robert M. & Dorothy C. Wopat Scholarship
Anderson Grooms, Miami University: Eugene & Cecilia Reszczynski Scholarship
Miles Grooms, Miami University: Robert M. & Dorothy C. Wopat Scholarship
Molly Hafer, Wilmington College: Robert M. & Dorothy C. Wopat Scholarship
Kylar Hall, Marion Technical College: Laura Rush & Tom Rosol Nursing Student, Marion Area Auxiliary, and Robert M. & Dorothy C. Wopat Scholarships
Abigail Hawk, University of Findlay: Ridgemont Scholarship
Lily Janson, Ohio University: Janet Palm Memorial and Christopher B. Ream Scholarships
Alexandrea Kitzmiller, Ohio State University: Jerew Family Memorial and Stormy Ray Cushing Scholarships
Mindi Klaus, Ohio Wesleyan University: Robert M. & Dorothy C. Wopat Scholarship
Natalie Klenzman, Ohio State University: Ted & Elaine Mitchell Scholarship
Sidney Knickel, University of Kentucky: A. B. & Hazel Augenstein Scholarship 2021-2024
Olivia Kyrk, Earlham College: Elizabeth Shumaker Scholarship
L-P
Kylie Lang, Ohio Northern University: Eula M. Rhoads and Robert M. & Dorothy C. Wopat Scholarships
Caleb Lichtenberger, Cedarville University: Robert M. & Dorothy C. Wopat Scholarship
Madison Linstedt, University of New Hampshire: Elgin Alumni Association and Robert M. & Dorothy C. Wopat Scholarships
Halle Marvich, Cornell University: Robert M. & Dorothy C. Wopat Scholarships
Madison McKinniss, Capital University: Robert M. & Dorothy C. Wopat Scholarship
Daeveonna Middleton, University of Michigan: Robert M. & Dorothy C. Wopat Scholarship 2019 – 2022
Fatan Millhouse, Marion Technical College: Altrusa Club of Marion I and Geraldine M. Hedges Memorial Scholarships
Taylor Miracle, Ohio State University: Robert M. & Dorothy C. Wopat Scholarship
Breanna Napper, Ohio State University: Robert M. & Dorothy C. Wopat and Whirlpool Corporation/One Energy S.T.E.M. Scholarships
Kerrington Nelson, Ohio State University: Dr. Shelton & Becky Williams and Carey Family Scholarships
Jillian Nutter, Huntington University: Christopher B. Ream Scholarship
Elivea Owens, Xavier University: John D. O'Shea & Kathleen E. O'Shea Scholarship
R-T
Mackenzie Rader, Rhodes State College: Ridgemont Scholarship
Jacqueline Ramsey, Wright State University: Ridgemont Scholarship
Anna Redd, University of Toledo: Altrusa Club of Marion II and Robert M. & Dorothy C. Wopat Scholarships
Kate Richards, Ohio University: Robert M. & Dorothy C. Wopat Scholarship
Madisen Schenk, Marymount Manhattan College: Clare Cooke Performing Arts, Louise Kling, and Marion Music Club Scholarships
Racheal Schoen, Wright State University: Irene Ballinger Memorial Scholarship
Anya Serrao, Ohio University: Youth Engaged in Philanthropy Scholarship
Jaden Smith, Ohio Wesleyan University: Catherine Amelia Thew Brown Scholarship
Taryn Smith, Ohio Northern University: Community's Memorial Scholarship
Rachael Stacklin, Bowling Green State University Firelands: Ridgemont Scholarship
Kelsey Stanfield, Heidelberg University: Ridgemont Scholarship
Kaycie Stark, Ohio Northern University: Marion Women's Business Council Scholarship
Madison Staton, Bluffton University: Civitan Club of Marion Scholarship
Graham Steed, Ohio Wesleyan University: Whirlpool Corporation/One Energy S.T.E.M. and Rob's Hauling & Vance Family Scholarships
Myles Steed, Ohio Wesleyan University: Robert M. & Dorothy C. Wopat Scholarships
Severon Sterling, Ohio State University: Whirlpool Corporation/One Energy S.T.E.M. Scholarship
Delaney Tabbert, Ohio State University: Robert M. & Dorothy C. Wopat Scholarship
U-Z
Robert Vandeborne, Ohio State University: Robert M. & Dorothy C. Wopat Scholarship
Kristen Vaughn, Miami University: Collier Scholarship
Katelin Vela, Ohio State University: Helen M. Thew Memorial Scholarship
Lillian Wagner, Ohio State University: Catherine Amelia Thew Brown and Carey Family Scholarships
Ethan Warner, Ohio State University: Dr. Noel & Maria Eboh Family Scholarship
Ashley Watkins, Ohio State University: Mary Ellen Withrow and Norman Withrow Golf Scholarships
Wyatt Wells, Ohio Wesleyan University: Robert M. & Dorothy C. Wopat Scholarship
Jenna Whitaker, Marion Technical College: Ridgemont Scholarship
Adeline Wooddell, University of Findlay: Tasha Jones Memorial and John F. Kreis Memorial Scholarships
Kacy Worley, Ohio University: Robert M. & Dorothy C. Wopat and Marion Academy of Medicine Scholarships
Makayla Yake, Ohio State University: Dr. Shelton & Becky Williams Scholarship
Tatyana Young, University of Pennsylvania: A. B. & Hazel Augenstein Scholarship 2019-2022
---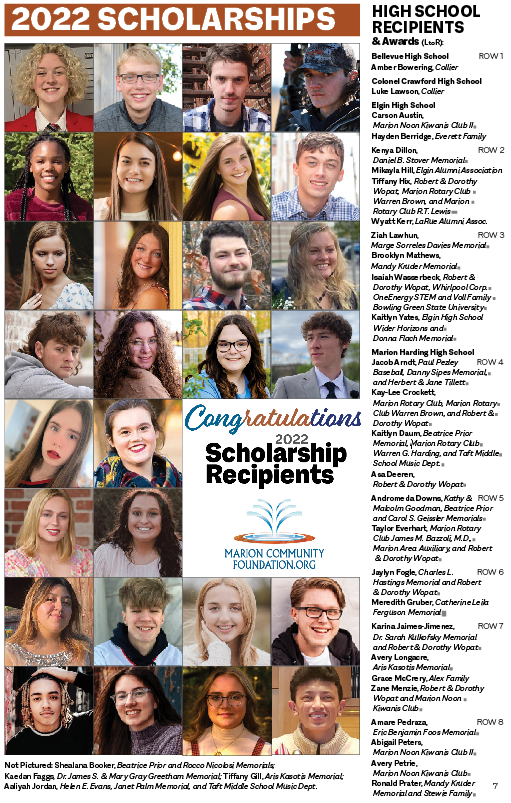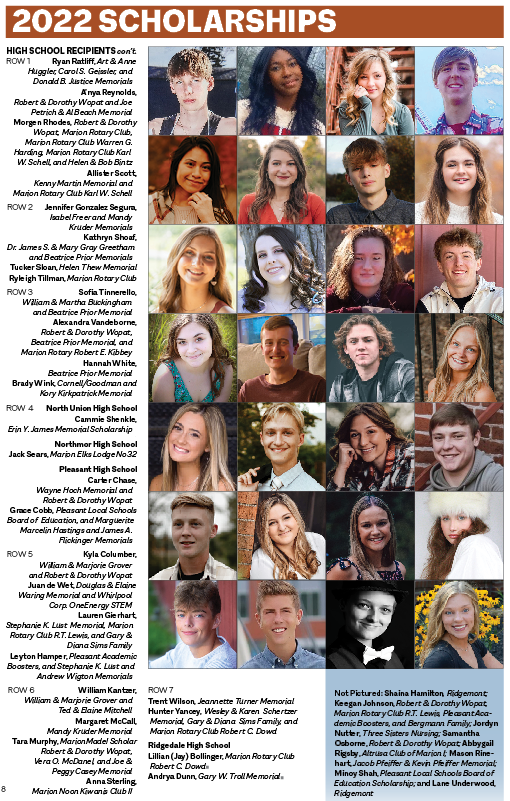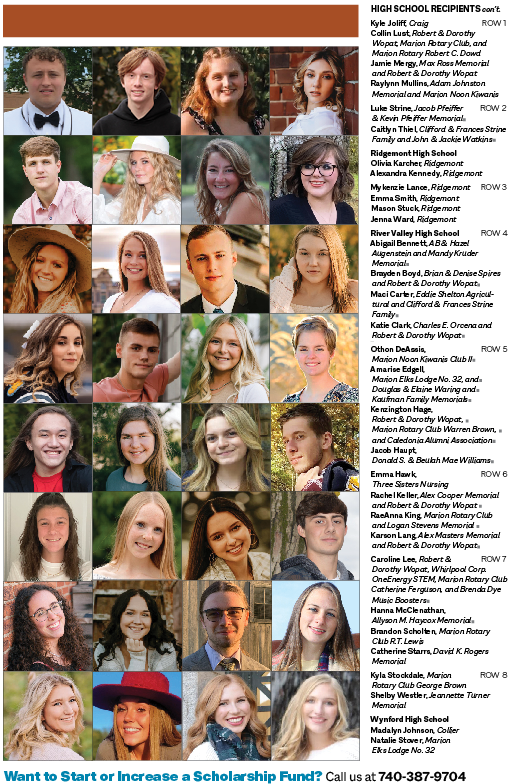 High School Seniors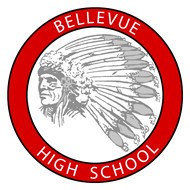 Bellevue High School
Amber Bowering: Collier Scholarship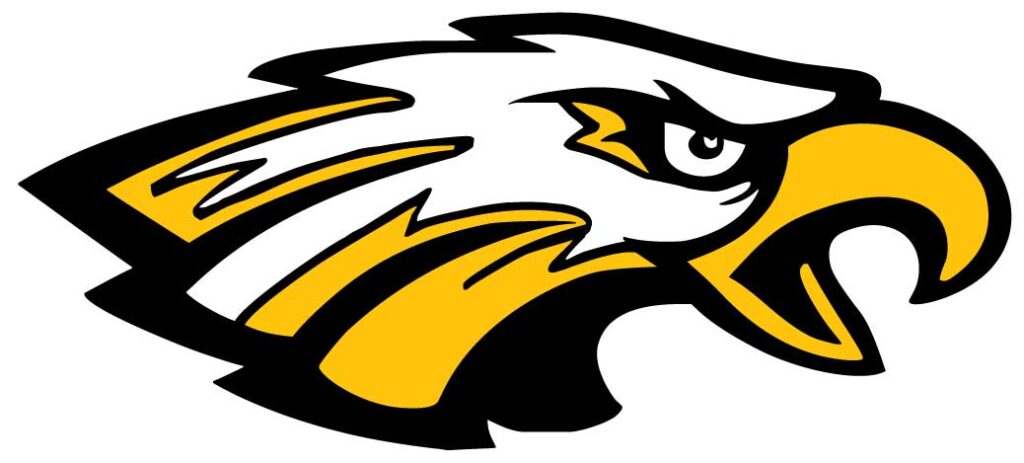 Colonel Crawford High School
Luke Lawson: Collier Scholarship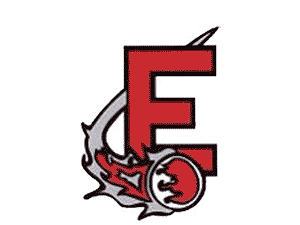 Elgin High School
Carson Austin: Marion Noon Kiwanis Club II Scholarship
Hayden Berridge: Everett Family Scholarship
Kenya Dillon: Daniel B. Stover Memorial Scholarship
Mikayla Hill: Elgin Alumni Association Scholarship
Tiffany Hix: Robert M. & Dorothy C. Wopat, Marion Rotary Club's Warren Brown, and Marion Rotary Club's R.T. Lewis Scholarships
Wyatt Kerr: LaRue Alumni Association Scholarship
Ziah Lawhun: Marge Sorreles Davies Memorial Scholarship
Brooklyn Mathews: Mandy Kruder Memorial Scholarship
Isaiah Wasserbeck: Robert M. & Dorothy C. Wopat, Whirlpool Corporation/One Energy S.T.E.M. and Voll Family Bowling Green State University Scholarships
Kaitlyn Yates: Elgin High School Wider Horizons and Donna M. Flach Memorial Scholarships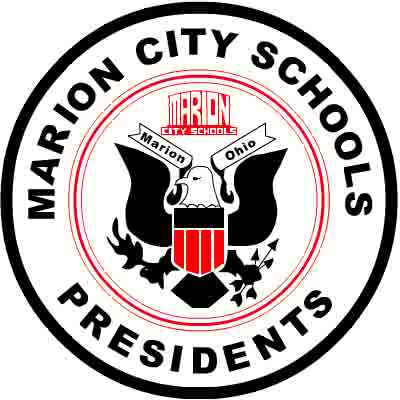 Marion Harding High School
Jacob Arndt: Paul Pezley Baseball, Danny C. Sipes Memorial, and Herbert & Jane Tillett scholarships
Shealana Booker: Beatrice Prior Memorial and Rocco Nicolosi Memorial Scholarships
Kay-Lee Crockett: Marion Rotary Club, Marion Rotary Club's Warren Brown, and Robert M. & Dorothy C. Wopat Scholarships
Kaitlyn Daum: Beatrice Prior Memorial, Marion Rotary Club's Warren G. Harding, and Taft Middle School Music Dept Scholarships
Asa Deeren: Robert M. & Dorothy C. Wopat Scholarship
Andromeda Downs: Kathy & Malcolm Goodman, Beatrice Prior Memorial, and Carol S. Geissler Memorial Scholarships
Taylor Everhart: Marion Rotary Club's James M. Bazzoli, M.D., Marion Area Auxiliary, and Robert M. & Dorothy C. Wopat Scholarships
Kaedan Faggs: Dr. James S. & Mary Gray Greetham Memorial Scholarship
Jaylyn Fogle: Charles L. Hastings Memorial and Robert M. & Dorothy C. Wopat Scholarships
Tiffany Gill: Aris Kasotis Memorial Scholarship
Meredith Gruber: Catherine Leila Ferguson Memorial Scholarship
Karina Jaimes-Jimenez: Dr. Sarah Kulkofsky Memorial and Robert M. & Dorothy C. Wopat Scholarships
Aaliyah Jordan: Helen E. Evans, Janet Palm Memorial, and Taft Middle School Music Dept. Scholarships
Avery Longacre: Aris Kasotis Memorial Scholarship
Grace McCrery: Alex Family Scholarship
Zane Menzie: Robert M. & Dorothy C. Wopat and Marion Noon Kiwanis Club Scholarships
Amare Pedraza: Eric Benjamin Foos Memorial Scholarship
Abigail Peter: Marion Noon Kiwanis Club II Scholarship
Avery Petrie: Marion Noon Kiwanis Club Scholarship
Ronald Prater: Mandy Kruder Memorial and Stewie Family (2020 selection/2022 recipient) Scholarships
Ryan Ratliff: Art & Anne Huggler Memorial, Carol S. Geissler Memorial, and Donald B. Justice Memorial Scholarships
A'nya Reynolds: Robert M. & Dorothy C. Wopat and Joe Petrich & Al Beach Memorial Scholarships
Morgen Rhodes: Robert M. & Dorothy C. Wopat, Marion Rotary Club, Marion Rotary Club's Warren G. Harding, Marion Rotary Club's Karl W. Schell, and Helen & Bob Bintz Scholarships
Allister Scott: Kenny Martin Memorial and Marion Rotary Club's Karl W. Schell Scholarships
Jennifer Segura: Isabel Freer Memorial and Mandy Kruder Memorial Scholarships
Kathryn Shoaf: Dr. James S. & Mary Gray Greetham Memorial and Beatrice Prior Memorial Scholarships
Tucker Sloan: Helen M. Thew Memorial Scholarship
Ryleigh Tillman: Marion Rotary Club's Scholarship
Sofia Tinnerello: William & Martha Buckingham and Beatrice Prior Memorial Scholarships
Alexandra Vandeborne: Robert M. & Dorothy C. Wopat, Beatrice Prior Memorial, and Marion Rotary Club's Robert E. Kibbey Scholarships
Hannah Whit: Beatrice Prior Memorial Scholarship
Brady Wink: Cornell/Goodman and Kory Kirkpatrick Memorial Scholarships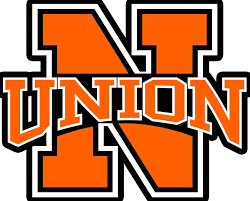 North Union High School
Cammie Shenkle: Erin Y. James Memorial Scholarship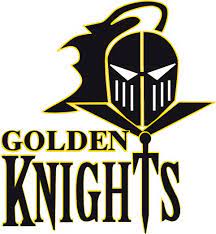 Northmor High School
Jack Sears: Marion Elks Lodge No. 32 Scholarship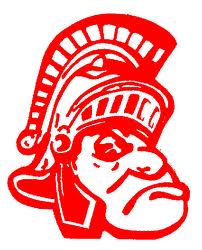 Pleasant High School
Carter Chase: Wayne Hoch Memorial and Robert M. & Dorothy C. Wopat Scholarships
Grace Cobb: James A. Flickinger Memorial, Pleasant Local Schools Board of Education, and Marguerite Marcelin Hastings Memorial Scholarships
Kyla Columber: William & Marjorie Grover and Robert M. & Dorothy C. Wopat Scholarships
Juan De Wet: Douglas & Elaine Waring Memorial and Whirlpool Corporation/One Energy S.T.E.M. Scholarships
Lauren Gierhart: Stephanie K. Lust Memorial, Marion Rotary Club's R.T. Lewis, and Gary & Diana Sims Family Scholarships
Leyton Hamper: Stephanie K. Lust Memorial, Pleasant Academic Boosters, and Andrew Wigton Memorial Scholarships
Keegan Johnson: Robert M. & Dorothy C. Wopat, Marion Rotary Club's R.T. Lewis, Pleasant Academic Boosters, and Bergmann Family Scholarships
William Kantzer: William & Marjorie Grover and Ted & Elaine Mitchell Scholarships
Margaret McCall: Mandy Kruder Memorial Scholarship
Tara Murphy: MarionMade! Scholar/Robert M. & Dorothy C. Wopat, Vera O. McDanel, and Joe & Peggy Casey Memorial Scholarships
Mason Rinehart: Jacob Pfeiffer & Kevin Pfeiffer Memorial Scholarship
Minoy Shah: Pleasant Local Schools Board of Education Scholarship
Anna Sterling: Marion Noon Kiwanis Club II Scholarship
Trent Wilson: Jeannette Turner Memorial Scholarship
Scott Yancey: Wesley & Karen Schertzer Memorial, Gary & Diana Sims Family, and Marion Rotary Club's Robert C. Dowd Scholarships

Ridgedale High School
Lillian (Jay) Bollinger: Marion Rotary Club's Robert C. Dowd Scholarship
Andrya Dunn: Gary W. Troll Memorial Scholarship
Kyle Jolliff: Craig Scholarship
Collin Lust: Robert M. & Dorothy C. Wopat, Marion Rotary Club, and Marion Rotary Club's Robert C. Dowd Scholarships
Jamie Mergy: Max Ross Memorial and Robert M. & Dorothy C. Wopat Scholarships
Raylynn Mullins: Adam Johnston Memorial and Marion Noon Kiwanis Club II Scholarships
Jordyn Nutter: Three Sisters Nursing Scholarship
Luke Strine: Jacob Pfeiffer & Kevin Pfeiffer Memorial Scholarship
Caitlyn Thiel: Clifford & Frances Strine Family and John & Jackie Watkins Scholarships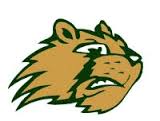 Ridgemont High School
Shaina Hamilton: Ridgemont Scholarship
Olivia Karcher: Ridgemont Scholarship
Alexandra Kennedy: Ridgemont Scholarship
Mykenzie Lance: Ridgemont Scholarship
Emma Smith: Ridgemont Scholarship
Mason Stuck: Ridgemont Scholarship
Lane Underwood: Ridgemont Scholarship
Jenna Ward: Ridgemont Scholarship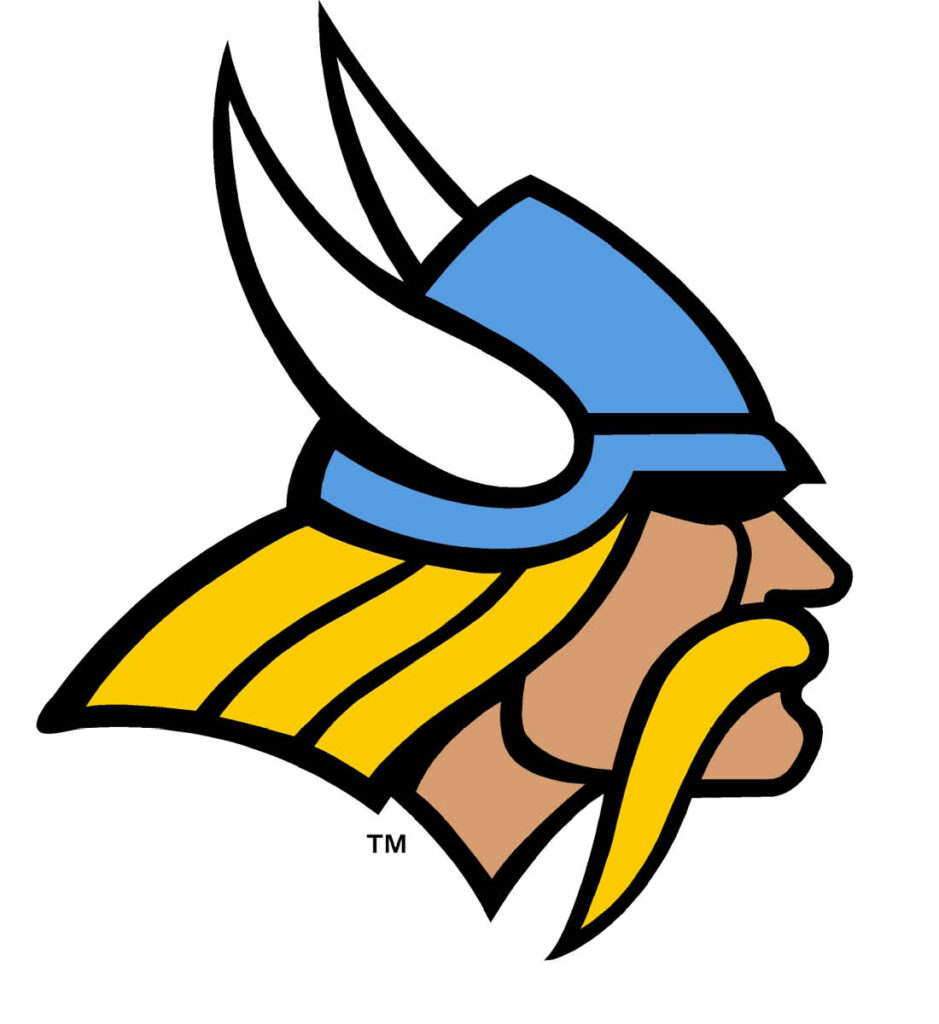 River Valley High School
Abigail Bennett: A. B. & Hazel Augenstein and Mandy Kruder Memorial Scholarships
Brayden Boyd: Brian & Denise Spires and Robert M. & Dorothy C. Wopat Scholarships
Maci Carter: Eddie Shelton Agricultural and Clifford & Frances Strine Family Scholarships
Katie Clark: Charles E. Orcena and Robert M. & Dorothy C. Wopat Scholarships
Othon DeAssis: Marion Noon Kiwanis Club II Scholarship
Amarise Edgell: Kaufman Family Memorial, Marion Elks Lodge No. 32, and Douglas & Elaine Waring Memorial Scholarships
Kenzington Hage: Robert M. & Dorothy C. Wopat, Marion Rotary Club's Warren Brown, and Caledonia Alumni Association Scholarships
Jacob Haupt: Donald S. & Beulah Mae Williams Scholarship
Emma Hawk: Three Sisters Nursing Scholarship
Rachel Keller: Alex Cooper Memorial and Robert M. & Dorothy C. Wopat Scholarships
RaeAnna King: Marion Rotary Club and Logan Stevens Memorial Scholarships
Karson Lang: Alex Masters Memorial and Robert M. & Dorothy C. Wopat Scholarships
Caroline Lee: Robert M. & Dorothy C. Wopat, Whirlpool Corporation/One Energy S.T.E.M., Marion Rotary Club's Catherine Ferguson, and Brenda Dye Music Boosters Scholarships
Hanna McClenathan: Allyson M. Haycox Memorial Scholarship
Samantha Osborne: Robert M. & Dorothy C. Wopat Scholarship
Abbygail Rigsby: Altrusa Club of Marion Scholarship I
Brandon Scholten: Marion Rotary Club's R.T. Lewis Scholarship
Catherine Starrs David K. Rogers Memorial Scholarship
Kyla Stockdale: Marion Rotary Club's George Brown Scholarship
Shelby Westler: Jeannette Turner Memorial Scholarship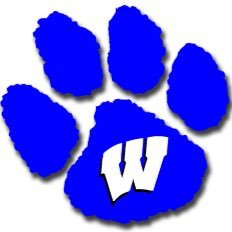 Wynford High School
Madalyn Johnson: Collier Scholarship
Natalie Stover: Marion Elks Lodge No. 32 Scholarship
Updated May 17, 2022