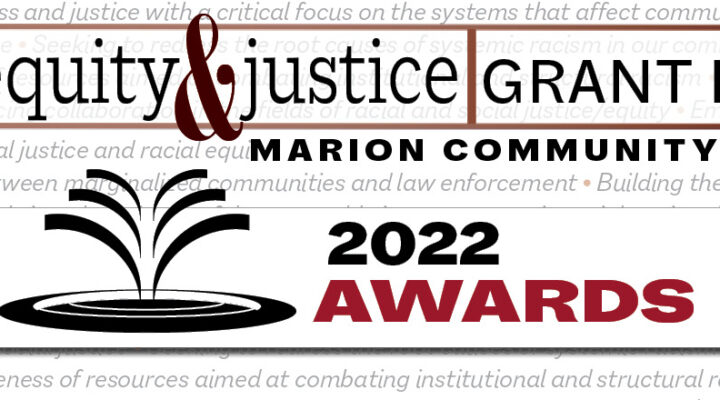 Racial Equity & Justice Grants for 2022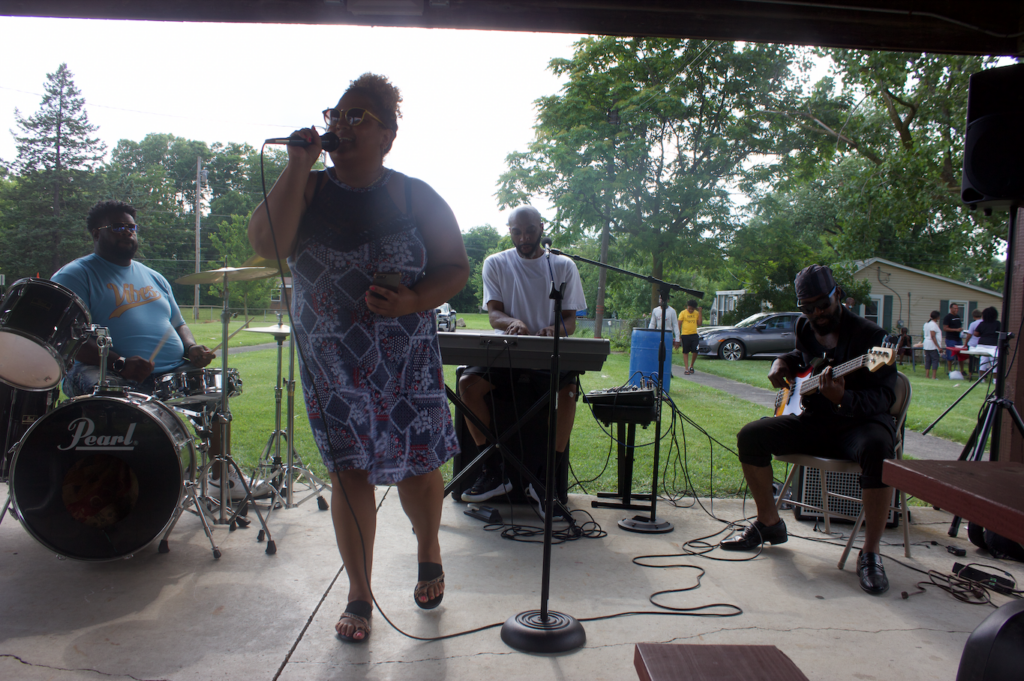 Awareness and celebration of Juneteenth is increasing in the Marion area. This federal holiday commemorates the end of slavery in the United States and has been celebrated in the African American community for decades. Part of this year's local celebration includes the second annual Marion Black Joy Summerfest to be held June 25 due, in part, to a $5,000 Racial Equity and Justice (REJ) grant from Marion Community Foundation, and a number of local sponsors. The REJ grant for Summerfest will assist Marion Voices with planning, marketing, and offering of their popular day-long celebration of Marion Black summertime traditions, history, heritage, music, food, and entrepreneurship.
Another grant recipient, the Peace and Freedom Committee, known for their annual Martin Luther King Jr. Breakfast each January, will receive a $10,000 award for a community beautification project for the neighborhoods adjacent to Marion's Martin Luther King Jr. Park. More than just a physical rehab, the project seeks to "transform the lives of Marion's people of color by building neighborhood pride."
These are two of seven projects to be awarded Racial Equity and Justice grants from Marion Community Foundation in 2022, several of which are focused on expanding cultural understanding and neighborhood revitalization. The Racial Equity and Justice Grants Program is offered to support local organizations working to improve issues of equity and justice in Marion. Grants totaling $50,000 have been awarded to seven organizations.
"Marion Community Foundation's vision is a generous, educated, healthy, collaborative, and vibrant community," said president and CEO Dean Jacob. "To achieve that lofty vision, equity and justice must be some of the core values of a community. Our selection committee has identified several programs that address these values."
Additional grant awards include: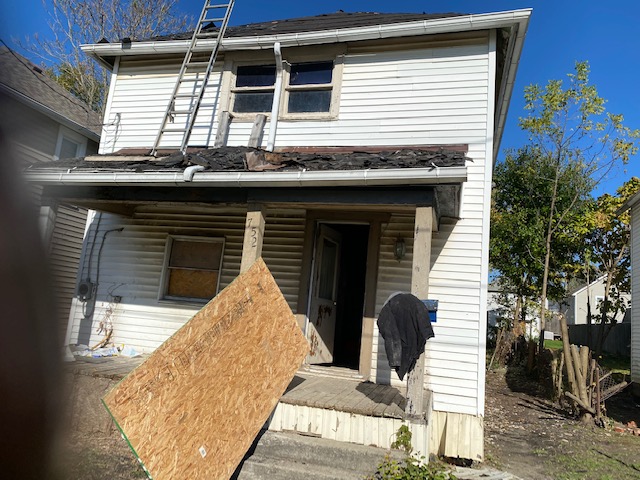 The Black Heritage Council has been awarded $5,000 to continue "Umoja: Blight to Beauty." Started in 2021, this project in Marion's west end includes housing rehabilitation to address the disparities and barriers that exist in minority homeownership and to facilitate revitalization efforts, as well as promote pride within that neighborhood community.
The Black Heritage Council will receive a second grant of $5,500 to support a grant-writing assistance service. The program, Capacity-Building for Marion's Grassroots Black Organizations, will provide technical assistance to other Black-led organizations in Marion to help them research grant opportunities, project and program development, grant-writing skills, organizational storytelling, and graphic design. These services will be made available to Marion County grassroots organizations without permanent or full-time staff through the Marion Minority Commission, an umbrella collective representing Black-led organizations in Marion County.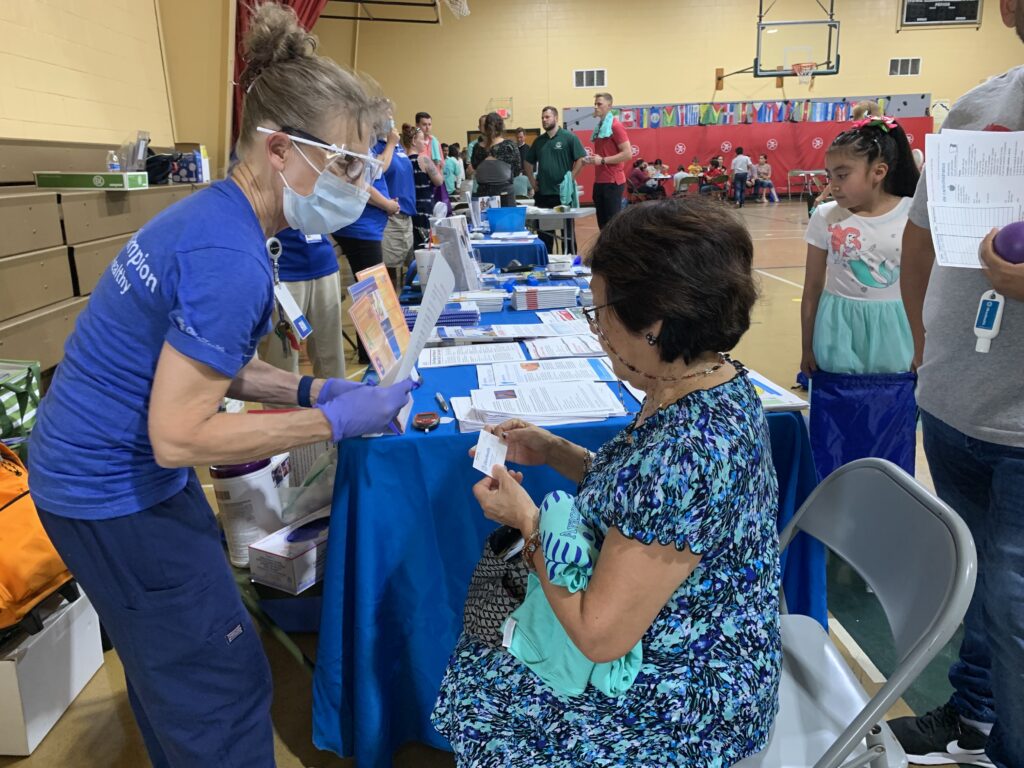 St. Mary Church, a second-year recipient of Racial Equity and Justice grants, will this year receive $4,000 to support and expand their Latino Health Fair and Hispanic Heritage Month activities. The award will enable the local Catholic parish to offer their Latino Health Fair twice a year – the first of which is June 26 — and provide health care screenings, education and information in Spanish focused on Marion's Hispanic community. The grant also supports Hispanic Heritage Month activities organized by the church designed to share the different cultures and traditions from families from a variety of countries represented within the Hispanic community in Marion.
Marion Voices has been awarded a second $5,000 REJ grant for a Black history annotation project, Preservation Justice: Annotating Black History in Marion's Historically-Black Neighborhoods. This project focuses on recording and explaining Marion's Black history. It will include an expanded Marion Black History Walking Tour booklet, five Ohio Historic Marker nominations for Marion Black-associated sites, a Black Marion History audio tour, and preservation and public history activities for Black community preservationists in the Marion area.
Logos Christian Ministries will use a $15,500 grant to fund their "Logos Freedom Ride Trip," a 4-day road trip to Atlanta that will allow Marion students to explore the history of the civil rights movement. The trip itinerary is designed to enable the students to critically evaluate the effects of these policies on their lives and life choices, including considering attending Historically Black Colleges and Universities (HBCU).
The Racial Equity & Justice grant committee consists of co-chairs Jody Demo-Hodgins and Nicolle Wampler, Candace Floyd, Dana Hanif-Booker, Johnnie Jackson, Evelyn Lisiecki, and Ide Okojie who review applications and make recommendations to the Foundation's Board of Directors for grant awards.