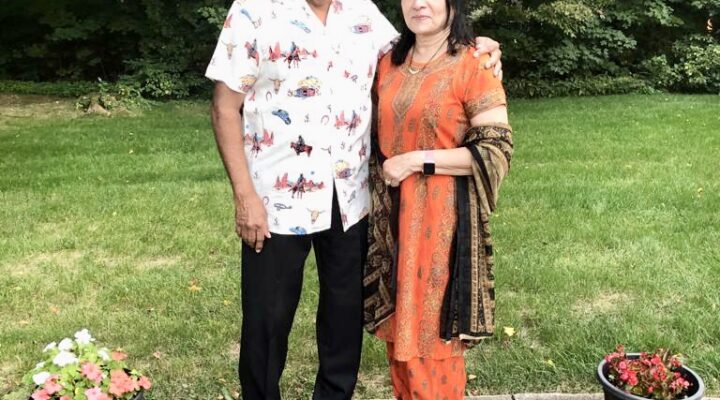 Designated Funds
"G" Historical Society Fund L
Created by an anonymous donor to support the Marion County Historical Society
"L" Fund
Created by an anonymous donor to support numerous designated beneficiaries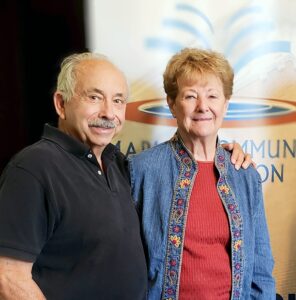 Lew & Susan Lause Fund
Susan Lause is creating this acorn/legacy designated fund to benefit four designees close to the hearts of Lew and Susan: the Marion Palace Theatre, St. Mary Parish of Marion, Lima Central Catholic High School, and Delphos St. John's Schools.  The Lauses plan to grow this fund with both future gifts and via their estates. 
Marion County Youth Foundation Fund
The Marion County Youth Foundation is well-known for its annual celebrity golf tournament which raises funds to support Marion County youth in their pursuit of academic, educational, vocational, and extracurricular goals and activities.  This fund will support organizations and programs for youth in Marion County, providing funds for such things as band trips, robotics programs, baseball teams attending tournaments, among others.  It also provides a scholarship for the Heart of Ohio Junior Golf Association.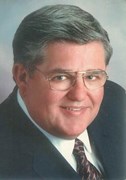 Dr. T. Michael & Gretchen Murphy Fund.
This designated fund has been created by Gretchen Murphy, and supported by friends and family, in memory of local oral and maxillofacial surgeon Dr. T. Michael Murphy, who died unexpectedly in 2018. Dr. Murphy was known for his generosity toward his patients, especially seniors for whom he performed free dental work.
Following completion of the prestigious Ohio State Oral and Maxillofacial Residency Program in 1973, Dr. Murphy established his dental practice in Marion and the town became home. He practiced in Marion for 40+ years.
Prior to his dentistry career, Dr. Murphy was a sixth grade teacher in Athens, Ohio, and Gretchen was a special education teacher. This designated fund will award annual grants to third grade teachers at Elgin Elementary School to support their students and classrooms.
TREK Fund
This designated fund was created by anonymous donors to support several causes important to them. Not only does the word TREK have meaning as a journey, it also is an acronym related to each fund designee: T = trails (Prairie Parks/Tall Grass), R = read (Marion Public Library), E = enrich (WOSU Public Media), K = kindness (to all creatures -Marion Area Humane Society). 
Scholarship Funds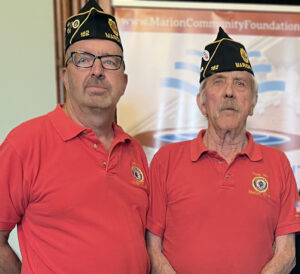 American Legion Post 162 Scholarship Fund
Created by the membership of the Bird-McGinnis American Legion Post 162, this scholarship supports high education for Marion County students who are active-duty military or honorably discharged veterans, and their family members.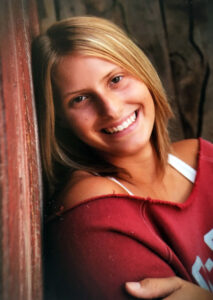 Beth Bayles Memorial Scholarship Fund
This scholarship fund was created by Steven & Jennifer Bayles and the River Valley Education Foundation to honor the late Beth Bayles (1990-2009) who passed away as a result of an automobile accident. Beth was a member of Marion Salem United Methodist Church, a 2009 graduate of River Valley High School where she was an active member of FFA, played basketball and volleyball and ran track. She attended Wilmington College and was on the volleyball team. She loved animals and enjoyed showing steers for ten years, her dream was to become a large animal veterinarian. Her scholarship will support River Valley students active with FFA and pursuing an education in agriculture and agri-business.
Randy & Rosalie Drazba Scholarship Fund
Randy was a partner in the civil engineering firm of Floyd Browne & Associates and Rosalie was a 4th grade teacher in the Marion City Schools.  Their scholarship supports students entering the fields of either education or engineering technician/technology at either Marion Technical College or The Ohio State University at Marion.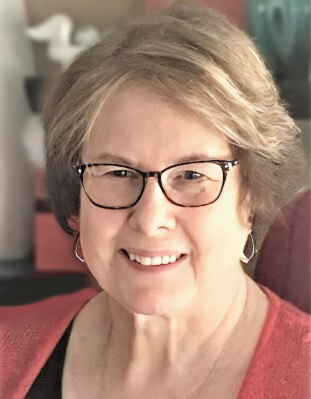 Barbara Jean Farrington Memorial Scholarship Fund
Paula Brazell, along with her sisters, Karen Gentile, and Christine Angiocchi, created this fund to honor her mother, Barb Farrington. Barb was a graduate of the Los Angeles Sheriff's Academy, a graduate from the Cleveland-Marshall College of Law, and a clerk for the U.S. District Court.  She was a Deputy Sheriff for Los Angeles County, an attorney for the prestigious firm of Baker & Hostetler, and an attorney for several insurance companies and the Ohio Department of Insurance.  She was a nationally recognized expert in fraud detection and prevention for the life insurance industry. This scholarship fund supports students attending law school, with special consideration given to Harding High School graduates or students attending the Cleveland-Marshall College of Law.
Fowble Family Scholarship Fund
This scholarship fund was created by Helen Fowble to honor the memory of her late husband, Gary. The awards will support students of Cardington-Lincoln High School who attended Tri-Rivers Career Center and are seeking to furthering their education in the field of trades, apprenticeship, and skilled labor; and two-year degrees — students pursuing other than a traditional four-year college or university program.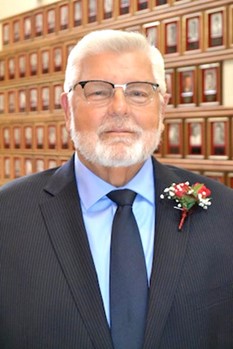 Coach Ed Henning Scholarship Fund
For 45 years, Ed Henning coached countless students in 110 seasons as a football, wrestling, cross country, track, and basketball coach.  A member of the Harding High School Athletic Hall of Fame, Ed passed in 2022 after a battle with cancer.  "Ed's wisdom, with and passion made it possible for many athletes to develop the importance of self-reliance, commitment, love, generosity and success," Mike McCreary said of his long-time friend at the induction ceremony.  Through memorial donations and a gift by Ed's widow, Jo Ann, the scholarship fund supports seniors or graduates of Harding High School who are pursuing, or intending to pursue, an education is the fields of education, physical education, sports science, or exercise science.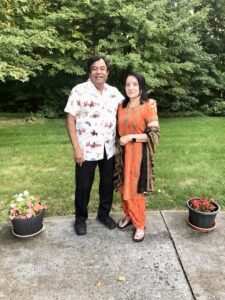 Kannan Family Scholarship Fund.
Dr. Kevin & Maha Kannan have created this scholarship fund to award college scholarships annually, beginning in 2023. Dr. Kannan is a retired cardiologist, originally from India, who has called Marion his home throughout his professional career. The Kannans expressed their desire to give something back to the community that has been so good to their family, and chose this scholarship as a way to do so.
Dr. Kannan maintained his local medical practice for 47 years with Marion General Hospital and Wyandot Memorial Hospital. After graduating from Topiwala National Medical College at the University of Mumbai in 1975, he completed his residency in Pittsburg before settling in Marion to work and raise a family.
The Kannan Family Scholarship is open to students from any high school in Marion County, with preference to seniors or graduates of Pleasant High School where the Kannan's children attended. Their scholarship supports students pursuing a career in a STEM field – science, technology, engineering, or mathematics – or health care and special consideration will be given to those with demonstrated financial need.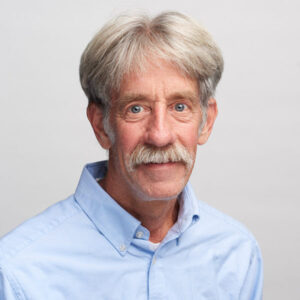 Mitchell Libster Scholarship Fund
Mitch's widow, Cindy, created this scholarship fund in memory of Mitch, who previously (and anonymously) helped create four other endowments at the Foundation — for the Boys & Girls Club, Legal Aid, Turning Point, and Marion Matters.  Mitch was a giant in the Legal Aid community, helping to establish the Legal Aid office in Marion and running it for almost all of his 33 years as an attorney.  Mitch was a champion for low-income and marginalized individuals in our community.  He tirelessly advocated for people on consumer rights, domestic relations, economic, and housing issues.  Mitch believed in giving back and paying it forward to his community, by giving generously of his time, talent, and treasures.  Cindy is perpetuating that philanthropy with this scholarship fund, which she hopes will inspire future generations to be like Mitch and supports students attending law school.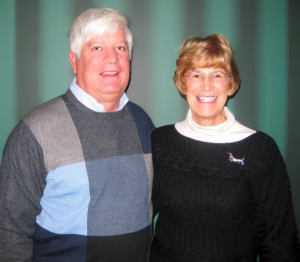 Quintin & Alice Linn Fund
Alice is starting this fund in memory of her husband, Quintin. He and Alice met at Ohio State. Quintin owned and operated Marion Disposal Services.  In his retirement years, Quintin enjoyed breakfasts with his friends, playing Bridge, and attending Symposiarch's meetings.  Alice was a long-time educator and remains active in the community.  Alice is especially known for her homemade cookies. The scholarship supports Marion County high school seniors and graduates pursuing study in the fields of economics, finance, mathematics, or statistics.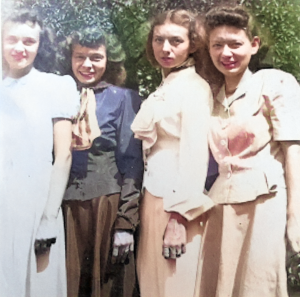 Mountz Girls Scholarship Fund
Looking to honor her mother and aunts, Pat Chapman created her third fund at Marion Community Foundation with this endowed scholarship fund — supporting female students from Marion County high schools who are pursuing an education in fine arts, visual arts, commercial art, or art education.  Pat, a 10th-generation Marionite, said, "My aunts and my mother were all so very talented in so many ways and each one of them helped mold my spirit and my soul."  Pat is a graduate of Harding High School, The Ohio State University, and Ashland University.  She worked for 25 years at GTE/Frontier and 17-1/2 years at the Marion Speech and Hearing Center.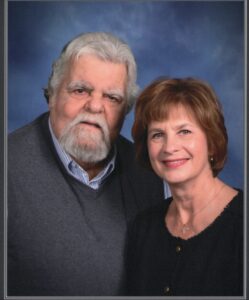 Linda & Mike Rizzo Scholarship Fund
Linda created this fund to support students entering either the field of education — in memory of her late husband, Mike, a long-time educator in the Marion City Schools — or the field of radiography and associated fields, which was Linda's professional career.  Linda is the daughter of Norman and Mary Ellen Withrow. Mike served in Viet Nam, earned his bachelor's degree from OSU and his master's degree from BGSU.  He was a sports enthusiast and excelled in golf and bowling.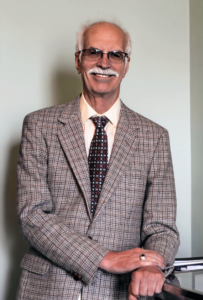 Jeff Ruth Scholarship Fund
For 41 years, Jeff Ruth provided the radio listeners of Marion County with news, sports, and community events on his morning show!  And sports?  Jeff called 550 football games and over 3,000 high school sporting events!  In retirement, he now does a smaller show twice a week on WZMO radio.  Jeff has always supported Marion Community Foundation and now has created this scholarship to support Marion high school seniors or graduates who are pursuing an education in the field of journalism.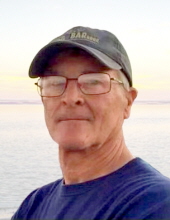 Steve Ruth Memorial Scholarship Fund. Steve Ruth, age 66, died tragically in a bicycle accident in Florida. Born in Marion and alum of Elgin High School, Steve farmed the Ruth Family Farm and was active in his chosen profession—including the Elgin FFA, Green Camp Trustees, Marion Senior Fair Board, Marion County Steam & Gas Engine Society, Mid-Ohio Antique Farm Machinery Show, and National Brussels Griffon Rescue. His uncle, Roger Ruth, created this memorial scholarship to support Elgin FFA students in Steve's memory.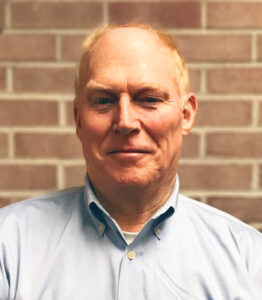 Dave Starner Scholarship Fund
Dave is a local farmer and long-time credit officer with Ag Credit.  He created this legacy scholarship fund to be funded via a planned gift from his IRA.  The scholarship has very broad criteria, supporting students from any high school located in Marion County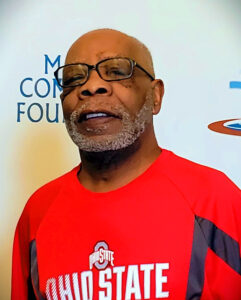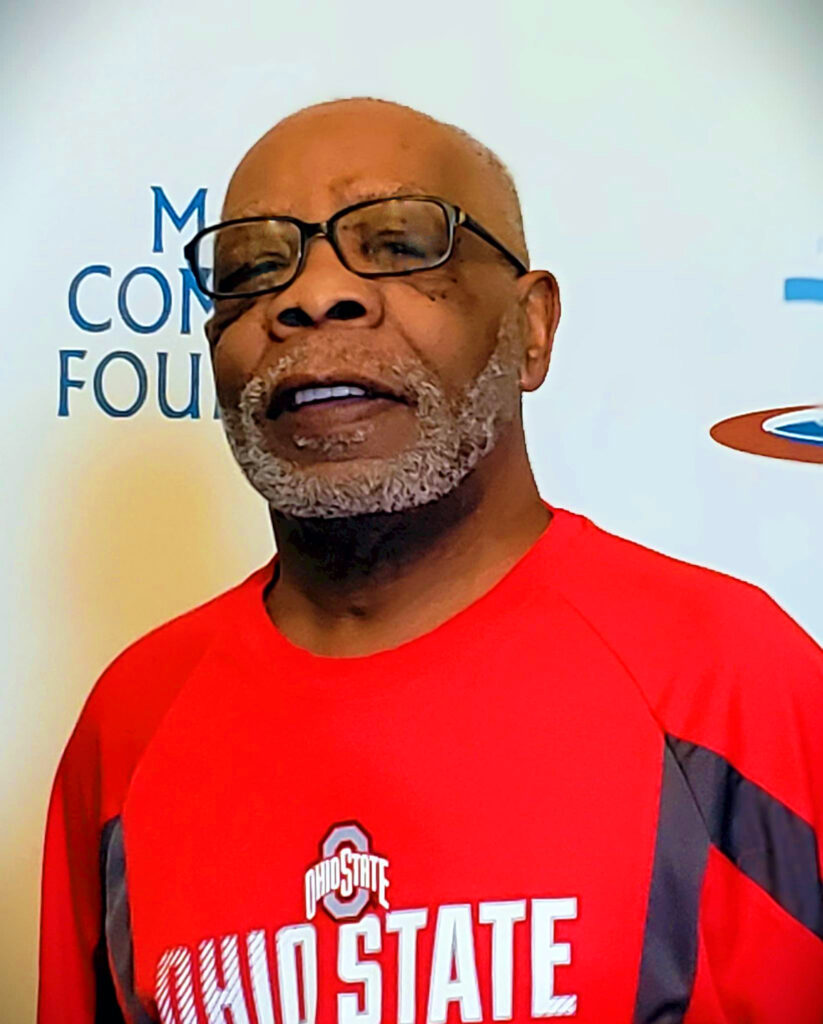 Willie "Beaver" Troutman Scholarship Fund
Lora Troutman started this fund to honor her husband, Willie, better known as "Beaver," and his longstanding coaching career.
"Willie is well known for his 25 years of coaching Marion Midget Football's Packers and five years at the former Marion Catholic High School," she said. "The Marion Midget Football program was his home away from home."
Mike Zucker, who is is helping Lora organize fundraising activities for this endowment, says Willie touched many youths' hearts during his decades of service to the community, including his.
Eligible recipients will be students from any of the Marion County high schools who have been a Marion resident for at least two years and maintained a 2.5 or greater GPA. Recipients must demonstrate volunteerism in the community and/or financial need.
Along with Lora, daughters Patricia Montgomery and Trista Troutman will serve as fund advisors for the scholarship selection.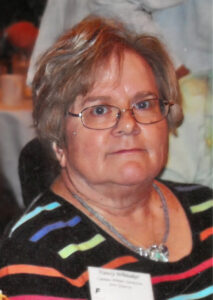 Nancy O. Whitaker Scholarship Fund.
Nancy passed in December 2021, at the age of 77. She was a speech pathologist for the Marion City Schools and also served other school districts.
Pleasant, kind, and caring, Nancy was a widow with no children or relatives. She left her estate to Marion Community Foundation to be used for scholarships in the field of speech and hearing.
The Foundation's Board of Directors approved the Whitaker Scholarship for high school seniors who have lived in Marion for at least the last two years. It will award scholarships to students pursuing education in the field of speech and hearing, including research, treatment, education, and cures for people who suffer from speech and hearing impairments and diseases.
Jim & Gerry Weston Family Scholarship Fund
Randy Weston, on behalf of his family, created this scholarship fund to memorialize his parents.  The Weston name is synonymous with Ridgedale Schools, so it is not surprising the scholarship is for its students, especially those active in sports and cheerleading, FFA, and choir – all special interests of the Weston family.  Geraldine "Gerry" Weston died in 2014 at age 83.  A lifelong Marion resident, she was valedictorian of Morral High School and married her high school sweetheart, Jim.  Gerry was a lifelong member of St. Mary Catholic Church, loved reading, movies, cards, and watching her children and grandchildren play sports and perform music.  Jim died in 2021 at age 90.  Jim overcame much adversity as a young person, including losing his father at age 8.  He was president of his class at Morral High School.  Jim had an infectious spirit and loved to encourage all people he met.  Jim was a lifelong farmer, a man of faith, and a huge sports enthusiast. 
Agency Funds

Buckeye Ridge Habitat for Humanity Fund
Agency funds are created by local nonprofits and charities, such as Habitat, as a way to set aside funds for specific programming, provide security for unforeseen obstacles, prepare for planned growth, or build an investment strategy. An Agency Fund protects the capital of an organization, demonstrates long-term financial planning, and can provide a relatively steady source of income. This type of fund gives the organization's loyal and regular supporters a convenient place to make donations which will permanently support the cause.
Locally, Buckeye Ridge Habitat for Humanity is managed by executive director Lynn Zucker and her staff, including program director Christy Neff and ReStore manager Pam Stone. Their Board president is Geoff Gregory.
Buckeye Ridge Habitat for Humanity serves four counties, Marion, Morrow, Wyandot and Hardin, and was established in Marion in 1993. The organization strives for "a world in which everyone has a decent place to live" and builds and rehabs homes in the area for low income residents, advocates for better affordable housing, aids in neighborhood revitalization, and operates the local ReStore.
Cancer Coalition of North Central Ohio Endowment Fund
Sally McNamara Hughes, wife of Martin Hughes, has created CCNCO to help reduce cancer incidence and mortality in Marion County.  A cancer survivor, Sally and Martin have deep roots in Marion and Sally wants to do all she can to help educate people about cancer and the importance of early screening and detection in an effort to give back to the community that has done so much for her and her family over many decades.  CCNCO is a nonprofit organization and hosts symposiums and cancer screenings.
Marion Technical College Foundation Mary L. & John I. Brodman Fund
The Brodmans are a farm family from Upper Sandusky. This scholarship, created by their grandchildren, supports MTC students from Wyandot County.
Marion Technical College Foundation Dr. Bob & Chris Haas Fund
Dr. Bob Haas is MTC's Vice President of Academic Affairs and Student Services and Chris is the former director of MAPP. Their scholarship supports MTC students in the Technology, Health Information Technology, Radiography, or Diagnostic Medical Sonography programs. A new fund in our collaboration with Marion Technical College Foundation.
Marion Technical College Foundation Iyengar Family Scholarship Fund
This is the 31st fund created by Marion Technical College Foundation as part of an ongoing partnership to steward MTC's scholarship program.  This fund was created by gift from Vidya Iyengar to support a scholarship at MTC for students, preferably entering the field of engineering, and to honor her family patriarch, Shailesh Iyengar.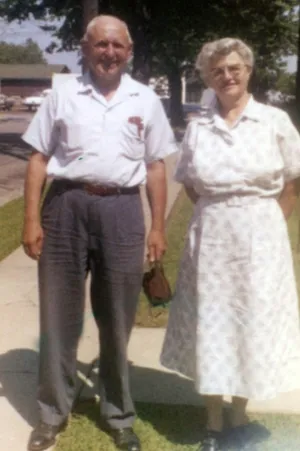 Marion Technical College Foundation Ernst & Ella Stuckey Fund.
This is the 33rd agency fund created by the Marion Technical College Foundation. The Ernst & Ella Stuckey Scholarship Fund supports scholarships for students from Prospect (Ohio) attending the local community college. It is named in honor of Prospect natives, the late Ernst & Ella Stuckey, grandparents of Mike Stuckey, executive director of MTCF. He and his cousins created the scholarship to honor their grandparents and the value they placed on education.
Ernst was a graduate of Western Reserve (now Case Western Reserve) and Ella of Michigan State Normal School (now Eastern Michigan University). He worked as an accountant and business manager at the former Frank's Department Store in Marion. Ella was a school teacher.
Donor Advised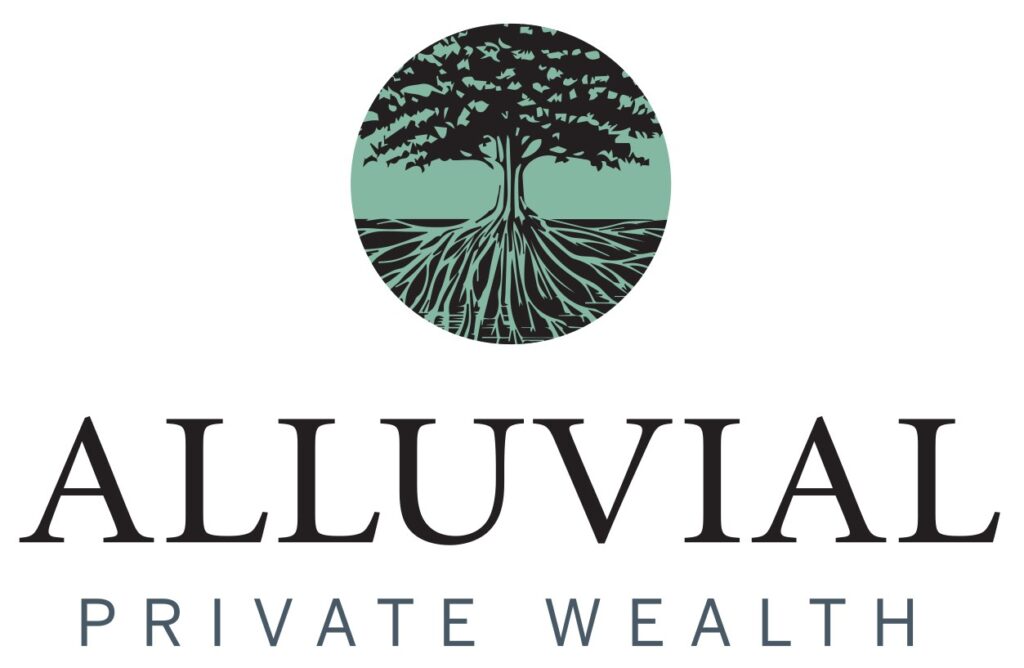 Alluvial Private Wealth Fund
This endowed donor advised fund was created by Lars and Brooke Olson.  Lars is an executive with Alluvial and will use this fund to encourage his employees' philanthropy by including them in selecting charities to support each year. Lars is an active leader in the community, serving on the CANDO! board and creating the successful Forge Project and competition.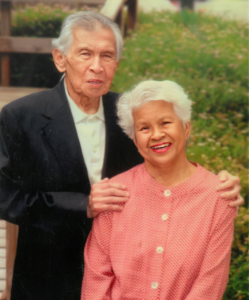 Dr. Raymundo & Aida Concepcion Memorial Fund
The children of Dr. Raymundo and Aida Concepcion – Dr. Bob Concepcion, Dr. Raoul Concepcion, and Rebecca Backus – and other family members created this fund in their memory. Raymundo emigrated from the Philippines in 1954 and later joined the Smith Clinic as a urologist and surgeon.  The family will recommend grants to support community causes of their choosing.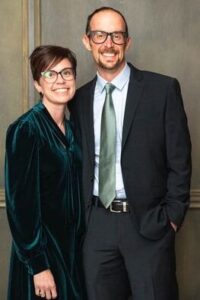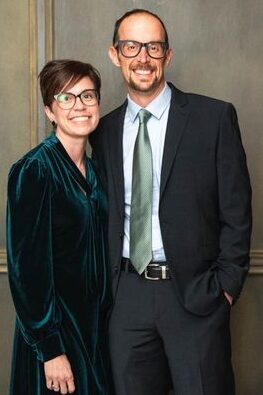 Luke & Lindsey Henry Fund
Former board member, Luke Henry, and his wife, Lindsey, created this non-endowed donor advised fund to support their favorite charitable causes in Marion. Luke is a pharmacist by training and previous career, but has made a name for himself in Marion as an entrepreneur with Proscape Lawn & Landscape Services and the downtown property developer of Main Street Reimagined, The Lydia Project, and others.  Lindsey is a River Valley High School graduate and operates the family businesses of Topped Ice Cream and LuLu's Toy Company.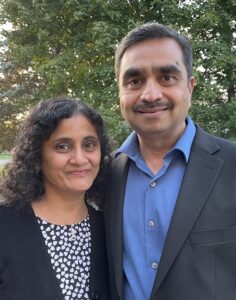 Dr. Sanjay & Peena Vora Family Fund
Dr. Sanjay & Peena Vora have created this endowed donor advised fund to give back to the Marion community.
Dr. Vora says, "Marion is where I have spent my whole life. We are grateful and want to help others."
He and Peena would like to support grants which help with basic needs — especially food, medicine, and education.
A physician for the last 28 years, Dr. Vora specializes in internal medicine with OhioHealth in Marion. He and Peena are including their children as fund advisors and have definite plans to increase their fund in the future.