Wayne Hoch Memorial Scholarship Fund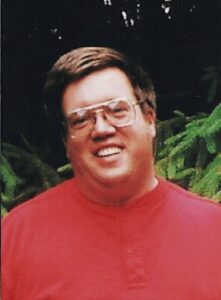 Created by his family, the Wayne Hoch Memorial Scholarship Fund was created in 2009 and, two years later, became an endowed scholarship at Marion Community Foundation. The fund honors Wayne, who passed in 2002 at the age of 46. It was created by brother Ron Hoch and his siblings, Kevin and Charlene, their parents, and families.
A 1974 graduate of Pleasant High School, Wayne was employed with Goodwill Industries and was a member of Trinity Baptist Church. He was an avid Cleveland Browns fan and loved a good game of Euchre.
Recipients of the Hoch Scholarship will be graduates or seniors from Pleasant High School who have attended the school throughout their entire high school experience. The Hoch Scholarship is what is known as a "second tier" academic scholarship because recipients must be in the upper 25th percentile—but not the top 10th percentile—of their senior class. The scholarship recognizes and supports both students' academic achievement and their potential.