Ron & Effie Laipply Family Fund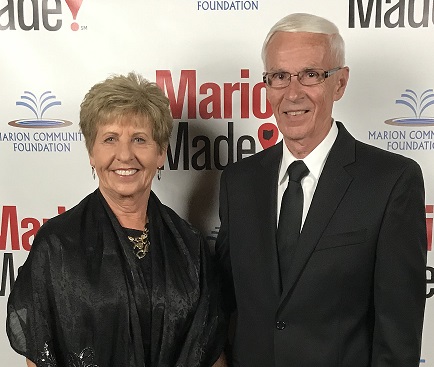 The Ron & Effie Laipply Family Fund was created by the couple in 2018 to support of their community of Marion, Ohio. It is an unrestricted fund, meaning that, in creating the fund, the Laipplys allow Marion Community Foundation's Board of Directors to determine and award grants to support unanticipated community needs as they arise.
Ron and Effie grew up and met in Bucyrus, where they married in 1967. In 1973, they moved to Marion and started a new company, now known as Laipply's Printing & Marketing Solutions, Inc. They became very involved in the Marion community as board members of several organizations such as Rotary, Marion Area Chamber of Commerce, Ohio State Marion, Kiwanis, and Altrusa. Active with Marion's First Church of the Nazarene, both serve as board members and Sunday School teachers.
The Laipplys raised two children in Marion. Their son, Steve, lives in California with his wife and three children. Their daughter, Jacque, lives in Central Ohio with her husband and two children. She now owns and operates their printing business which will celebrate 50 years in 2023.
Ron and Effie enjoy doing everything together — travel, explore, garden and exercise. Effie volunteers at the Marion Public Library and Palace Theatre. They remain committed to serving the community and enjoy seeing local businesses thrive.