Patricia Anne Chapman Animal Welfare Fund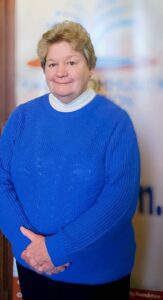 The Patricia Anne Chapman Animal Welfare Fund is a field of interest fund created by its namesake in 2019 to support and fund programs and organizations that promote animal welfare in Marion County, Ohio. Pat's life-long love of animals was cultivated by her active involvement with the Marion Area Humane Society, serving on the board and as President of the Society from 1990-93.
"Being a part of this organization opened my eyes to the needs of animal welfare in the Marion community," Pat said. "I had always been a supporter of nationally known humane organizations — ASCPA, Humane Society of the United States, Alley Cat Allies, etc. — but wanted to have a fund that would primarily benefit animal needs in my hometown of Marion."
Pat's hope is to fund local spay and neuter clinics to reduce unwanted animals and to help with the cost of adopting animals from local shelters such as Homeless to Home.

Now retired and involved in eldercare of her family, Pat worked for GTE for more than 25 years, holding numerous management positions and rising to Employee Relations Coordinator. From 1999 until her second retirement in 2017, she was the office manager for Marion Speech & Hearing Center, which she found to be very rewarding. She loves American history and travel, especially to historic sites, and is a trivia and Jeopardy ace. She is also the creator of the Patricia Anne Chapman Helping Hands Fund and Mountz Girls Scholarship Fund at Marion Community Foundation.