Mary H. Hollaway Endowment Funds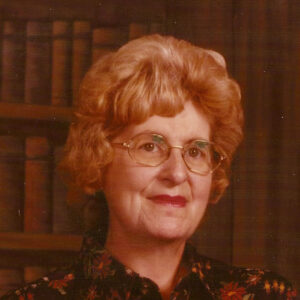 The late Mary H. Hollaway (1923-2010) was a life-long resident of Marion. While working for the A&P Tea Company, her personality and work ethic caught the attention of then-president of Fahey Bank, Michael O'Brien, who "stole" her to work for Fahey.
Employed there for more than 50 years, Mary worked for seven bank presidents during her career. A fixture at Fahey Bank, she served many years as executive vice president.
Mary organized the Miss Heart of Ohio Pageant for several years and was a member of the Marion Garden Club, Marion Country Club, Marion Democratic Party, and former Wesley United Methodist Church. Mary supported the Marion County Humane Society – she was especially fond of dogs — and the Marion Palace Theatre. She enjoyed entertaining, held countless parties at her home, and was an avid Bridge player.
A generous gift from the estate of this long-time Marion resident made possible the creation of four funds to benefit Marion area organizations. These funds support the Marion Women's Club Home, Humane Society of Marion County, the Marion Palace Theatre and the Marion Family YMCA, as well as the creation of a donor advised endowment which, since 2011, has made grant awards during the Foundation's annual Community Grants Program.
Click below to donate to the fund of your choice.