Marion Technical College Foundation Carolyn Files Fund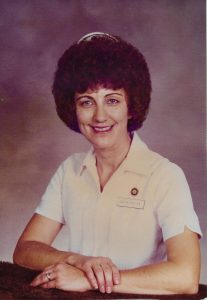 Carolyn Files served the Marion community for decades as a nurse and public health worker. Her son, Scott Files, and his wife, Tammy, started a scholarship fund in her memory through the Marion Technical College Foundation. This agency fund supports that scholarship and the mission of Marion Technical College.
Carolyn, a 1979 graduate of MTC's nursing program, made her career as an RN, working for the Marion City Schools and Marion City Health Department. She generously volunteered her time for immunization clinics and other public health assistance.