Beth Bayles Memorial Scholarship Fund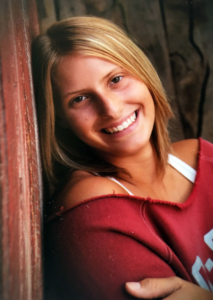 The Beth Bayles Memorial Scholarship Fund honors the young life of its namesake who passed at age 18 in an automobile accident in 2009. Beth had just graduated from River Valley High School where she was an active member of FFA, and played basketball, track, and volleyball. She was attending Wilmington College where she was on the volleyball team. She loved animals and enjoyed showing steers, her dream was to become a large animal veterinarian. She enjoyed the outdoors and was a true nature girl, enjoying boating and fishing.

This scholarship was created in her memory in 2022 by Beth's parents, Steven and Jennifer Bayles, and the River Valley Education Foundation. It awards scholarships to seniors and graduates of River Valley High School who were active in FFA or agricultural education programs and who are pursuing an education and career in agriculture, agri-business, or a related field of study.